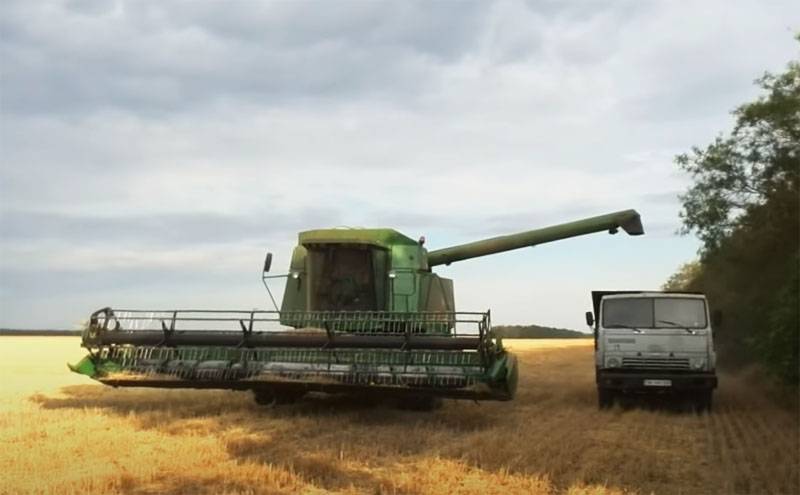 The regions of central and southern Russia again show excellent results in grain harvest and yields. In the Voronezh, Rostov Regions, Krasnodar Territory, the grain yield in some areas exceeds 55 centners per hectare. If initially forecasters said that the volume of harvested grains in the Russian Federation in 2020 will fall by at least 40% compared to 2019, now the data indicate that there will definitely not be such a significant drop.
The United States of America paid attention to the high grain yields in Russia. Bloomberg, a large news agency, comes out with material stating that if crops in the EU countries are declining, then Russia is again ready to increase grain exports.
It should be noted here that earlier the authorities of our country made a decision to suspend grain exports due to negative forecasts. But now, when it is clear that the grain harvesting campaign is far from being a failure, Russia is believed to once again come out on top in grain supplies to the world market.
From Bloomberg, citing US analytical services:
Having barely overtaken Russia, the EU will now drop to third place. Drought and floods have taken their toll. Australia will increase sales, Canada is preparing to show record volumes of exports, and Russia will again regain first place.
In case of full-scale export, the main volumes of grain supplies from Russia will traditionally go to North Africa, the countries of the Middle East and partially to the Asian region. In Asia, as noted, the share of grain from Australia may increase due to the fact that problems in the fields of Europe will lead to a significant decrease in European grain in this macro-region.