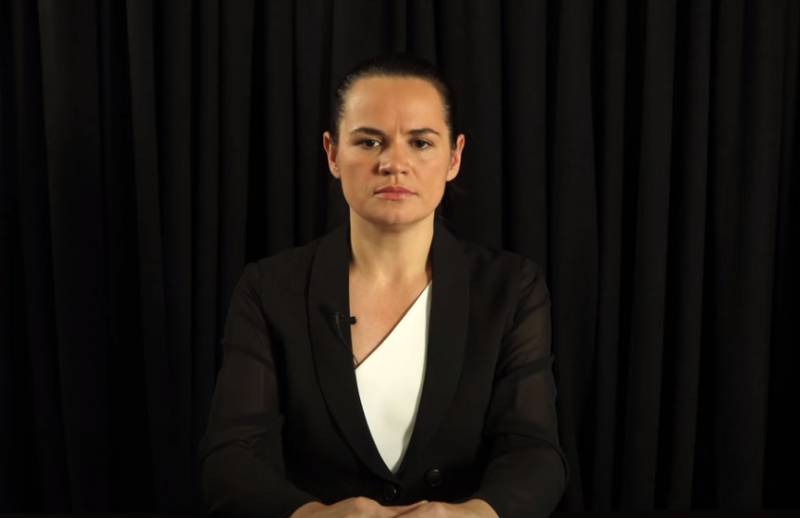 Svetlana Tikhanovskaya, who calls herself the leader of the Belarusian opposition, has moved to a new phase of confrontation with Alexander Lukashenko. Continuing to stay in Vilnius, Tikhanovskaya moved away from recording video messages in Russian, recording the message in poor English.
It is addressed to the European Council and, as expected, contains a call not to recognize the results of the presidential elections.
According to Tikhanovskaya, "the Belarusian people are fighting for their constitutional rights" - for the right to elect the president.
Svetlana Tikhanovskaya with her "greetings from Vilnius":
The election results are falsified. The protesters in the streets of Belarus were beaten, many were arrested and tortured.
Against the background of the speech for the European "partners" of Tikhanov's authorities in Austria, they called on Alexander Lukashenko to agree to the holding of new elections - "transparent and fair".
According to the Austrian Chancellor Sebastian Kurz, the new elections would help to avoid an escalation of the situation in Belarus.
Kurz said that only elections based on trust will help Belarus overcome the crisis.
At the moment, official Minsk has not reacted either to Kurz's statements or to Tikhanovskaya's appeal to the European Council. There is also no reaction from the European Council.