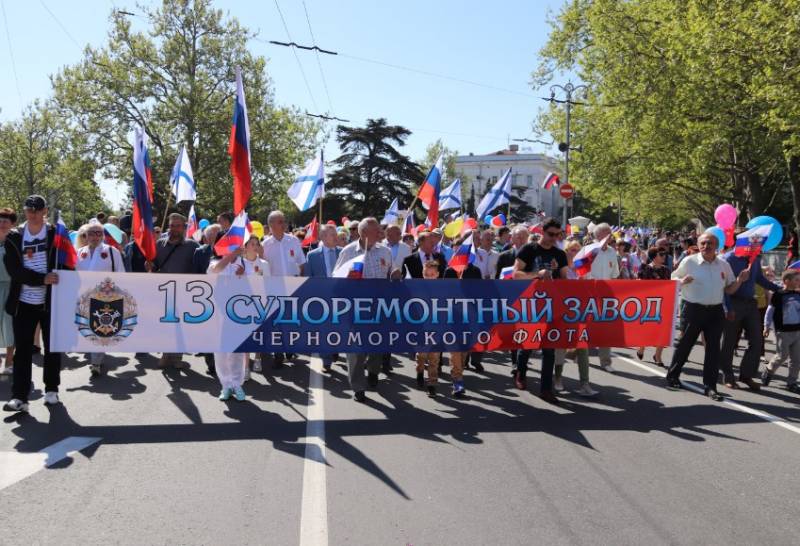 FSUE 13 Chernomorsky shipyard
fleet
», Subordinate to the Ministry of Defense of the Russian Federation, received a bankruptcy claim. The application was submitted to the arbitration court of the city of Sevastopol.
About it
сообщает
REGNUM news agency.
So far, the claim has not been accepted for proceedings and the date of the meeting has not been set.
The enterprise "13 SRZ ChF" is located in the Kilen-Bay of Sevastopol and has been engaged in complex repairs of warships and naval vessels since 1945, and the plant itself has existed since 1887. The lawsuit against him was filed on August 17 by the Research and Production Association "Volgo", located in Moscow.
At the moment, the shipyard is considered bankrupt and is undergoing bankruptcy proceedings. The total amount of claims against the company is more than 36 million rubles. In October last year, Volgo already demanded the recovery of a forfeit within the framework of a government contract between enterprises for the maintenance and repair of ships and vessels belonging to the Russian Black Sea Fleet. The amount of this claim was 1,282 million rubles.
Earlier, in June of this year, the Russian Ministry of Defense demanded the recovery of 308 million rubles from the shipyard. The claim of the military department should be considered on August 24. Prior to that, the RF Ministry of Defense had filed three more claims against the enterprise.