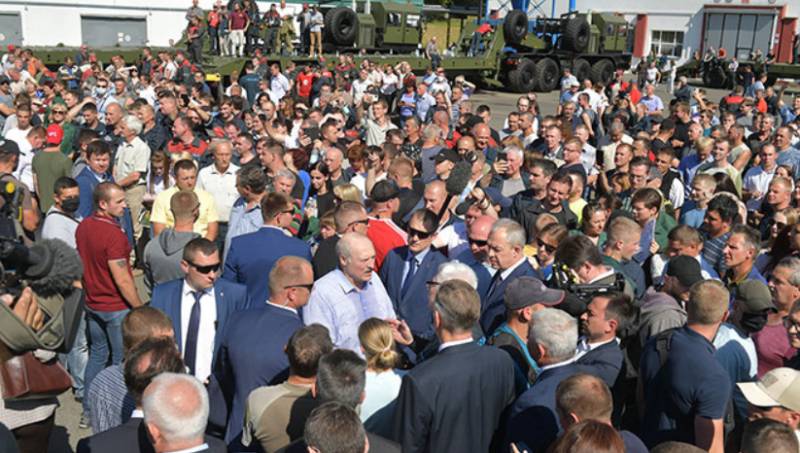 Alexander Lukashenko, declared the winner of the presidential election by the CEC, made a statement that is actively discussed both in Belarus and abroad. If a few hours ago Lukashenka announced that the choice had been made and there would be no re-elections in the Republic of Belarus, now he is playing back to a certain extent.
According to the head of the Republic of Belarus, new elections in the country are still possible. At the same time, he voiced the main condition for their holding.
Alexander Lukashenko said that the elections can be held only after the amendments to the Constitution of the Republic of Belarus.
According to Lukashenka, the new Constitution should be adopted at an all-Belarusian referendum.
President of the Republic of Belarus:
According to the new Constitution, if you want, to hold elections - of the parliament, the president, and all new authorities.
These statements were made during Lukashenka's visit to MZKT. Initially, the press service of the President of Belarus did not report them.
Lukashenko:
You, hard workers, set your requirements, demand, shout, but just do not stop production, otherwise it will be like in the mid-90s. You need to think not with your iPhone, but with your brains.
But in the meantime, some production in Belarus was still stopped, at least in part. For example, miners of Belaruskali announced that ore production was stopped:
Ore does not go.
Against this background, Kiev decided to recall its ambassador from Minsk, reportedly for consultations.