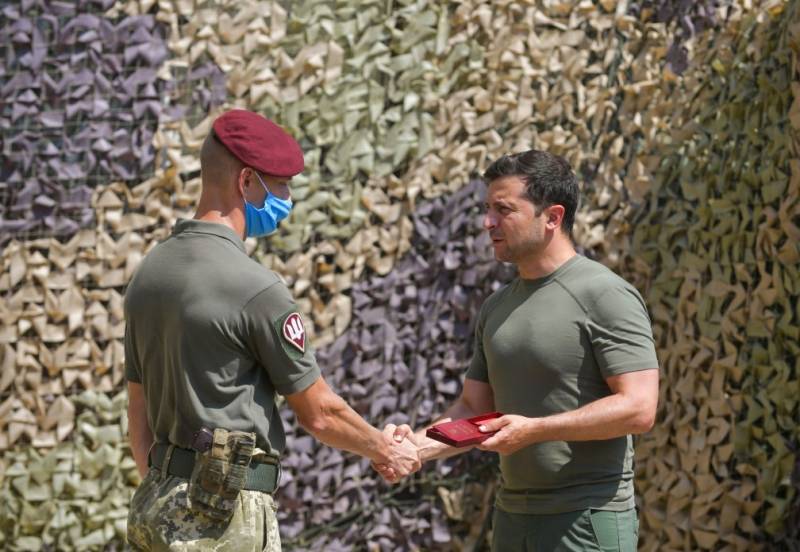 The office of Ukrainian President Volodymyr Zelensky reacted extremely negatively to the actions of the Belarusian authorities to send the previously detained 32 Russians to the Russian Federation. Kiev makes it clear that they hoped for another step of Alexander Lukashenko - for the extradition of the detainees to Ukraine.
Volodymyr Zelenskyy, who had previously talked with Alyaksandr Lukashenka, said about the "broken agreements".
Now in Ukraine they say that Lukashenka's actions to detain the Russians were "an attempt to play an imaginary anti-Russian card" in order for the West to recognize the results of the presidential elections in Belarus. But as soon as the West virtually unanimously came out either by recounting the votes or for re-election of the head of the Belarusian state, as soon as the authorities in the West showed that they were on the side of the protesters, Alexander Lukashenko did what Moscow expected of him - he returned the detainees to the Russian Federation ...
On this basis, the question arises, how will Lukashenka now deal with the leadership of the security forces and special services that took part in the operation to detain the Russians, given that no official charges were brought against the detainees.
We will remind that earlier in our country the data of the investigation were published, during which it turned out that the detention of the Russians was connected with the provocation of the Security Service of Ukraine. In particular, tickets to Russians from Minsk to Istanbul were ordered from Kiev, then they were canceled on the territory of Ukraine.
Meanwhile, Zelensky called Lukashenka's decision to extradite previously detained people to Russia "a dangerous and tragic precedent" and added that "its own burning and bloodless Donbass" could appear on the territory of Belarus.