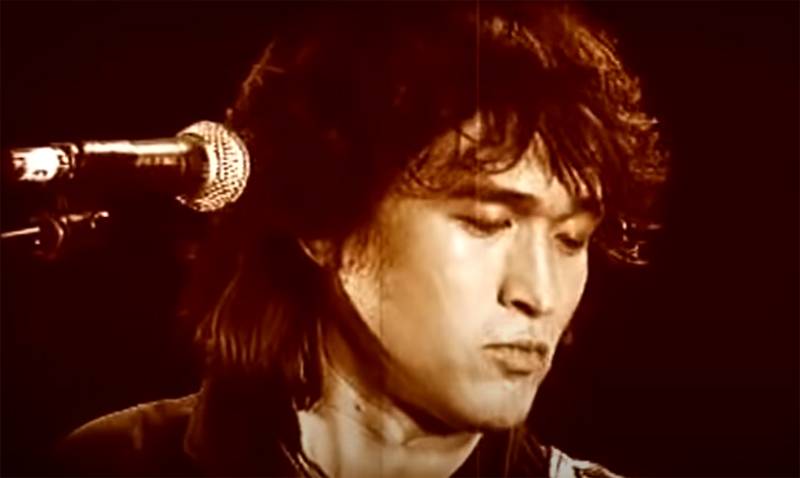 The material has nothing to do with military, military-technical and geopolitical topics, but Voennoye Obozreniye could not ignore this topic. Today, August 15, 2020 is the day of memory of one of the most famous Soviet rock musicians, the leader of the Kino group, Viktor Tsoi. Exactly 30 years ago, his life was tragically cut short. Victor was 28 years old.
Viktor Tsoi died in a car accident on August 15, 1990 at about half past midday on the territory of the Latvian SSR - near Tukums. His car "Moskvich-2141" collided with a bus "Ikarus". The police report indicates that Viktor Tsoi's death occurred instantly, and that the driver probably fell asleep at the wheel from overwork.
At the same time, the musician's mother noted that Victor could not sleep at the wheel, since the road was not long. According to her, the son could immerse himself in thinking about the new musical compositions he was working on then.
There are still conspiracy versions of the death of a rock musician, whom almost the whole country knew. One of these versions is related to the fact that Viktor Tsoi was allegedly killed.
The songs of Viktor Tsoi, even three decades after his death, remain popular in Russia and throughout the post-Soviet space.
The dramaturgy of his works finds a response in the hearts of all kinds of people. Among the most listened to compositions by Viktor Tsoi and, accordingly, the Kino group are "A Star Called the Sun", "I Want Changes", "Blood Type", "Pack of Cigarettes". Almost not a single day of so-called rotations on the country's music radio stations is complete without these songs.
Music critics note that in terms of the depth of the trace left in Soviet / Russian culture (music, poetry, cinema), Viktor Tsoi's trace can be correlated with Vladimir Vysotsky. The popularity of Viktor Tsoi during his lifetime can be estimated from the following episode: the fire in the Olympic bowl of the Luzhniki stadium was lit twice - on the opening day of the Olympics and on the day of the concert of the Kino group