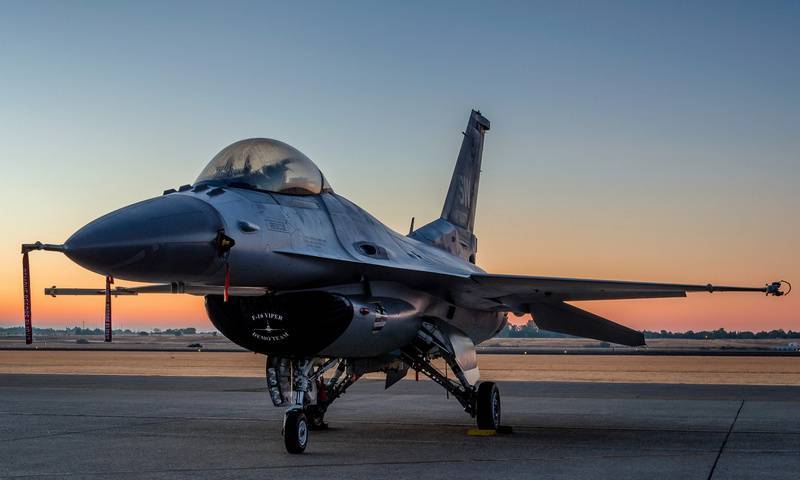 The United States has approved the sale of US F-16 fighters to other countries for a total of $ 62 billion. This is stated in a message from the Pentagon, published on Friday, August 14.
The US Department of Defense has already confirmed the delivery of 90 F-16 fighters to other countries, which are not named in the message. However, contract codes indicate the delivery of 66 fighters to Taiwan, and possibly Morocco. In total, Lockheed Martin plans to sell up to 400 new F-16 fighters abroad.
Taiwan, whose main supplier is the United States, will receive F-16 fighters for the first time, although the first sales of this aircraft to Taipei were approved in 1992. Also, the request was sent during the presidency of Barack Obama, but the supply was refused, as the United States was afraid of aggravating relations with China, which considers Taiwan to be part of its territory. Then, instead of new aircraft, the United States proposed to modernize fighters already in service with the island's air force.
The Taiwan Air Force will receive 66 F-16 Viper fighters.
China previously warned the United States that selling fighter aircraft to Taiwan would be a "red line crossing," followed by a PRC response.
Modifications F-16 Viper was tested in the 2015 year. A radar with AFAR is installed on the new fighter, it is equipped with a new dashboard, which is one large touch screen, as well as a new flight control system. In addition, the performance of the on-board computer was increased in the new fighter and a radar combat system was installed.