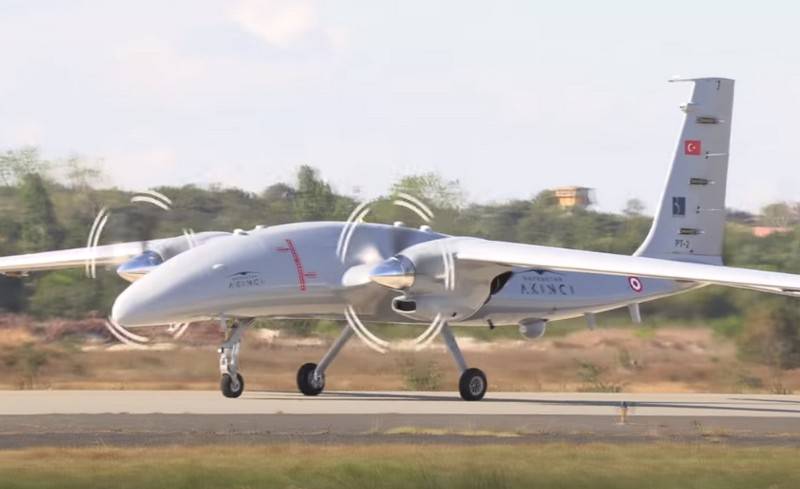 The second prototype of the Bayraktar Akinci strike drone, being developed in Turkey, made its first flight. This was reported by the press service of Baykar on Twitter.
The drone was reportedly tested at the company's flight test center at orlu airfield and was deemed successful. In total, the strike UAV spent 1 hour 2 minutes in the air.
As previously reported, the second prototype of the drone was submitted for testing in May this year. Prior to that, the company conducted tests with one prototype, the first flight of which took place back in December 2019. The third drone will be tested by the end of this year.
Bayraktar AKINCI TİHA'nın ikinci prototipi de gökyüzüyle buluştu!

Sistem Doğrulama ve Tanımlama Testi kapsamında 1 saat 2 dakika havada kalan Bayraktar AKINCI TİHA uçuşu başarıyla tamamladı.

Semalarımızda Hür ve Özgür!the #milliteknolojihamle ✈️