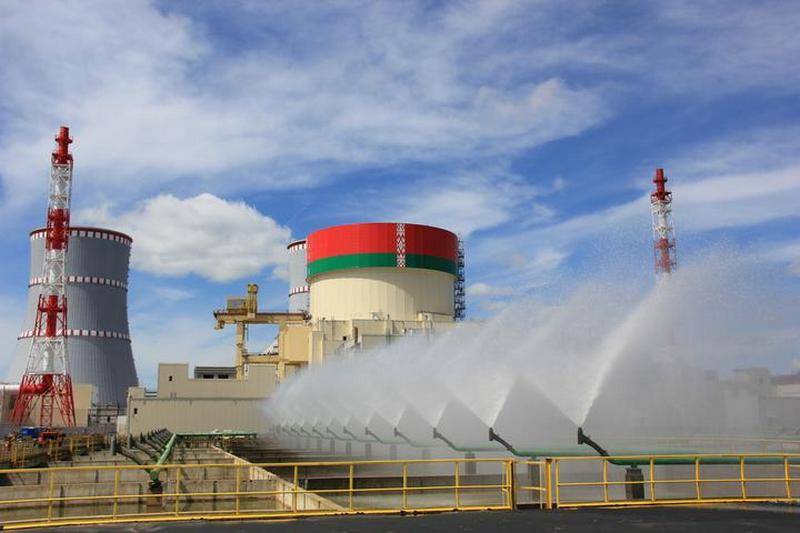 The Belarusian nuclear power plant, which is being built in the Grodno region of the republic, will soon be included in the country's energy system and will begin to supply electricity. The ongoing protests did not affect the power plant, but they still tried to use them to stop the operation of the BelNPP.
According to local media publications, the protests passed by the BelNPP without hitting it in any way. There were no strikes at the BelNPP, protesters did not gather around it. But the current situation in the country was nevertheless taken advantage of to once again put the nuclear power plant in a negative light. Of course, we are talking about neighboring Lithuania.
As reported, the Lithuanian Foreign Ministry made an appeal to the European Union, urging it once again to stop the launch of the BelNPP. This time, the reason for this in Vilnius was the unstable situation in Belarus associated with the protests.
Given the unstable situation in Belarus, the EU should urge the country's authorities to stop the process of starting the first unit of the nuclear power plant
- said in a statement.
In addition, Lithuania once again warned the EU about the threats associated with the launch of the BelNPP, drawing attention to the need for a unified position on limiting the purchase of electricity from unsafe nuclear power plants and the importance of increasing the region's preparedness for possible accidents and incidents.
Meanwhile, Lukashenko on August 13 held a meeting on the work of the fuel and energy complex, at which he discussed the physical launch of the BelNPP.
Let us recall that on August 7, 2020, loading of nuclear fuel into the reactor core of the first power unit of the BelNPP began. The power start-up of the first power unit with connection to the power system is scheduled for the fourth quarter of this year, and the commissioning of power unit No. 1 is scheduled for early 2021. The second power unit is to enter commercial operation in 2022.