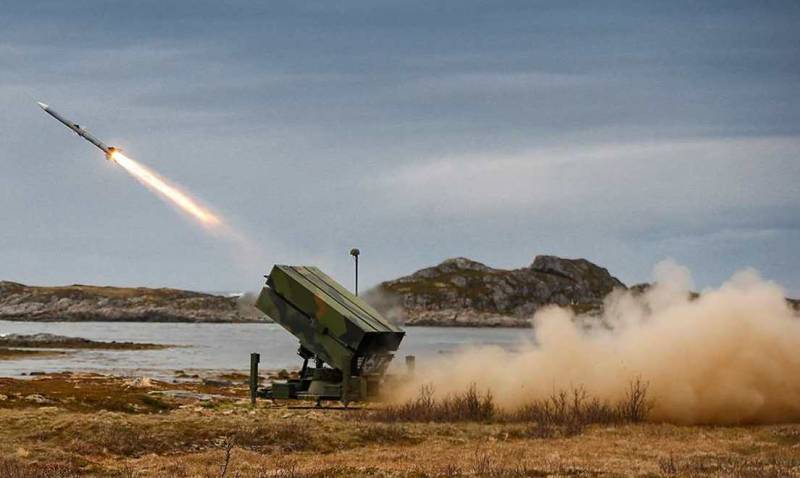 Hungary agreed to purchase a NASAMS anti-aircraft missile system from the United States, which the United States Embassy in Budapest hastened to announce.
The parties signed a declaration of intent, which allows them to start promoting the deal through the American authorities. It is assumed that the purchase will be completed in September this year. This agreement should be the largest in
stories
military-technical cooperation between Hungary and the United States.
At the signing ceremony, Hungarian Defense Minister Tibor Benko said that the $ 1 billion purchased "missile system will be used as a deterrent." Despite such an expensive purchase, information on evaluating alternative systems has not yet been released to the public.
The acquired complex was jointly developed by the Norwegian company Kongserg and the American Raytheon. It is designed to destroy air targets, in particular missiles. The range of fire depends on the type of ammunition. If AIM-120A missiles operate at a distance of 55 km, then AIM-120D - 180 km. Therefore, the American NASAMS is classified as a short-to-medium-range air defense system. Work is underway to improve the missiles. The freshest of them is the AMRAAM-ER product.
As standard, NASAMS has a modular design that includes an FDC command post, Raytheon AN / MPQ-3F64 Sentinel active 1D radar, passive electro-optical and infrared sensors and a number of launchers equipped with AMRAAM missiles.
The purchase is taking place against the background of Hungary's allocation of funds to modernize its armed forces, currently consisting mainly of obsolete Soviet-era equipment
- writes the Defense World edition.
At present, the entire Hungarian air defense system is reduced to two short-range systems - the Kvadrat air defense missile system released in the USSR and the French Mistral MANPADS. The obsolete Soviet complex remained one of the few systems in service with the Hungarian troops that had not yet been replaced by Western counterparts. Hungary is now ready to do this.