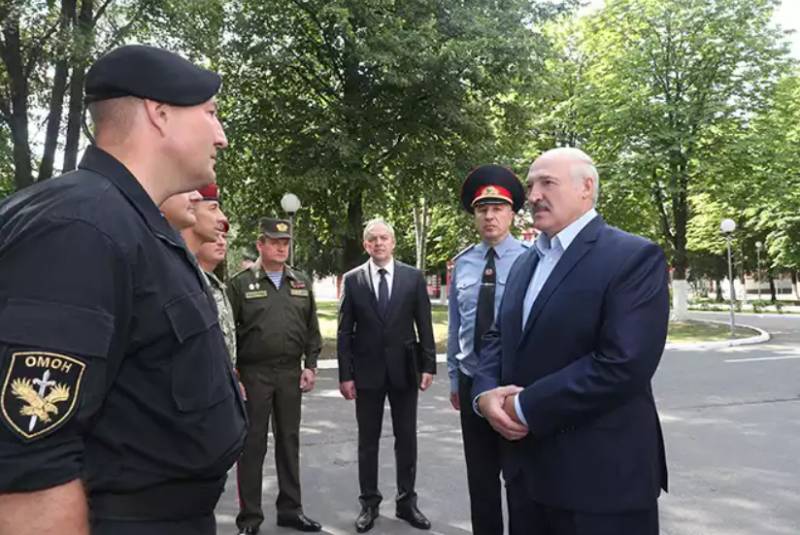 It became known that the President of Belarus Alexander Lukashenko is preparing an appeal to the people. This appeal is connected with the situation that has developed in the republic against the background of the elections and after the CEC announced their results.
Recall that, according to the Central Election Commission of the Republic of Belarus, Alexander Lukashenko won a convincing victory in the presidential race with more than 80 percent of the vote. In Belarus, many are convinced that the result is rigged. Protest activity is being fueled by representatives of the West, who are increasingly interfering in the internal affairs of Belarus.
The head of the Council of the Republic of the National Assembly Natalya Kochanova spoke on the air of the TV channel Belarus 1. According to her, the president hears the opinion of labor collectives, and has already ordered an investigation into the facts of detentions.
From the statement of Natalia Kochanova:
The people made their choice. But everything that started to happen next is an unprecedented attempt to destroy what we have always been proud of - our peaceful life - and divide society. We shouldn't have confrontation.
She noted that already now more than a thousand participants of the rallies have been released from the police stations, the minors have been handed over to their parents.
The head of the Council of the Republic called on all protesters to stop. After this statement, memes began to appear in Belarus with a reminder of Viktor Yanukovych's call: "Stop!"
In Belarus, opinions on the future of Lukashenko's appeal are divided. Some believe that he can declare the need for reconciliation, but at the same time issue a kind of ultimatum to the protesters. Others are sure that Lukashenka will again emphasize that the riots were organized from abroad, and all protesters will be declared those who are used by foreign opponents of Belarus. At the same time, the opposition forces still rely on the fact that Lukashenka can go for a recount.