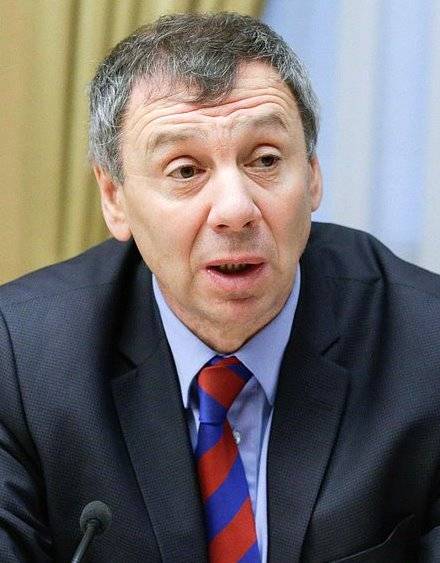 Sergei Markov, a fairly well-known Russian public figure, political scientist, co-founder and CEO of the Institute for Political Research LLC, deputy of the State Duma of the Russian Federation of the 5th convocation, member of the Public Chamber of the Russian Federation, confidant of President V.V. Putin, candidate of political sciences, member The Council for Foreign and Defense Policy (SVOP) made a very interesting statement on the events in Belarus.
Sergei Markov: What will happen if the opposition topple Lukashenko
?
19 theses that cannot be left without comment. In general, there are 18 of them, but before them there was one more, so there are 19 theses of Sergei Markov and comments to them.
So, what will happen if the opposition topples Lukashenka?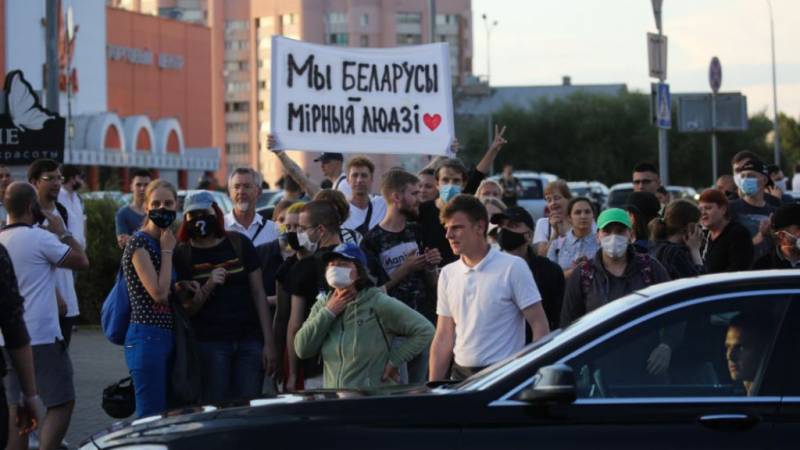 And Markov's preliminary thesis. For warm-up. Further quotes from Markov will be in italics.
To begin with, Russia will be blamed for everything bad. Does anyone have any doubt about this?
In general, Russia is no longer accused ... But the situation with 33 detained / arrested Russian citizens, who were arrested for nothing at all, is, as it were, an indicator. And Mr. Lukashenko has voiced enough claims so that thinking and understanding people could draw certain conclusions.
Belarus, represented by the siloviki and Lukashenka himself, succumbed to provocation so quickly and from dispersal that, in general, it becomes clear: there would be a desire, but any reason would be used.
1. In fact, foreigners will come to power in Belarus. There will be many foreigners in the government of Belarus. As in Ukraine.
And why? Where does this come from? For a very long time I was looking for at least some clear information that Babariko, Tsepkalo and Tikhanovsky wanted to attract some foreigners. Yes, the official mass media of Belarus say that the opposition prepared and financed the protest actions. But the evidence is zero. Complete zero. Dollars and euros spread out on the table - sorry, not proof.
The accusation of attracting some foreigners looks just as unfounded. As in Ukraine.
2. Unlike Ukraine, power in Belarus will be controlled not by the United States, but by Poland. This will be the Polish government of Belarus.
Serious statement. But there is no justification. None so much that it's even funny.
3. The Polish government of Belarus will either leave the CSTO and the EEC, or will ruin them from within.
First, you need to somehow fulfill point 2. And put the Poles in all key posts in Belarus. Since point 2 I consider stupid, then point 3 goes along the same stitch path.
But if hypothetically imprisoned, then yes, leaving the CSTO is quite logical and possible. But such a distribution of posts is illogical. Well, not for that Babariko and Tikhanovsky, risking, went to the elections, then to take and plant Poles everywhere. It looks silly.
4. Relations with Russia will sharply deteriorate in all directions, as in Ukraine and Russia.
It is as unsubstantiated as the previous two points.
5. As in Ukraine, the arrival of Russian citizens in Belarus will be limited, and for the majority it will be simply prohibited.
It is highly doubtful. Ukraine closed down when the Russians began to help their brothers in Donbas, fearing that they would be able to organize a "fifth column." Not without reason, by the way.
6. The Russian language will be gradually banned in Belarus, as well as in Ukraine. It will lose its state status, it will be expelled from the media and from the education system.
So what? Again "like in Ukraine"? Well, in Ukraine, sorry, they still speak Russian in the same way. Yes, those in power are those who in every possible way humiliate the Russian language in terms of education, but the general mass of the people still speaks the same way.
7. Enterprises will be privatized by Polish owners. Belarusians will get almost nothing. They will work for the Poles in their country. The main Belarusian oligarchs will be Poles. They will buy everyone and crush those who disagree.
Enterprises? Polish? Owners? A terrible bedtime story rushed. Will they drink the blood of babies too? Interestingly, and where from the Belarusian enterprises, 100% built during the Soviet era, Polish owners suddenly appear?
Imagination is clearly over the edge ... Rather, Russian oligarchs will come and tell what is whose.
8. Many industrial enterprises will stop, their workers will be fired and look for temporary jobs. Harvesting strawberries in the fields, for example. As in Ukraine, Latvia, Lithuania, Romania, Bulgaria and other countries. There will be unemployment.

9. Large enterprises that operate on the Russian market will be stopped. Their employees have been fired. As in Ukraine.
So many or large ones working for the Russian market? Here it would be worth deciding. But again, a terrible tale. No evidence.
10. There will be a sharp degradation of the economy, its de-industrialization. As in Ukraine and other countries of Eastern Europe.
What a beauty ... Of course, subject to the fulfillment of points 8 and 9. Then, of course, easily. But let's be frank: Belarus is not such an industrial country. Of the irreplaceable, perhaps, only the tractor. And that is because the factories in Volgograd and Lipetsk rotted away. But they would work - in general, it would be sad, because MAZ products are easily replaced by products from KamAZ, LiAZ and Volgabus. BelAZ - yes, but you must admit that this is not bought every day.
The degradation of the economy and industry can generally occur only if Russia stops buying Belarusian products. All. There are no more options and cannot be.
11. Nobody will accept Belarus in the EU. Like Ukraine.
The only point I agree with. Yes, Belarus has nothing to do in the EU, nobody needs its goods there. There are enough of their own farmers, everyone is on subsidies.
12. Victory Day on May 9 will not be celebrated. As in Ukraine.
Well, I don't know where Mr. Markov got such hatred and contempt for Belarusians. As in Ukraine, you say? Have been and
news
not on the first look? In general, there is the Internet, in it you can easily find the truth and a carriage. The fact that the president and the vradskie parade did not hold in Kiev does not mean anything. It's not about the parade, it's about the heads and hearts.
Celebrate Victory Day in Ukraine, celebrate. People. And they won't stop doing it, at least do something. I declare this to you as a person who has many friends and informants there.
And the Belarusians will not stop.
And in general, only a very low and vile person can afford to speculate on this.
13. Many monuments to the soldiers of the Soviet Army during the Great Patriotic War will be demolished. As in Ukraine, Poland, Lithuania, Latvia, Estonia.
Again indiscriminate spitting at the Belarusians. Catch. I won't comment, I just don't know how you can sign for a whole nation like this.
14. Textbooks will teach Belarusian schoolchildren that Russians are the eternal enemies of Belarusians, and Poland is the eternal elder brother of Belarus.
Delusional, to be honest. In the west of Ukraine, which was not born Russian, there, yes, you can bring this into your head. How about Belarus - I don't know. The heads there, judging by the latest events, are hot, but bright. I just don't believe it.
15. Troops of Poland, the USA and other NATO countries will be deployed in Belarus. As in Estonia, Lithuania, Latvia.
Maybe, but why? The Baltic states have begged for themselves "protection from the aggressor", Belarus what to defend?
16. There will be no freedom of speech in the media, as in Ukraine.
Well, yes, I see what kind of freedom of speech there is now, and my soul rejoices. No, if you praise Lukashenka - complete freedom. But if you are against - then here you are the riot police, and the KGB, and all the pleasures of clarifying wrong. Vaughn, opposition candidates are still being explained. Behind bars.
17. There will be no free elections, as in Ukraine. Only those politicians who are ready to hate Russia and pursue an anti-Russian policy will be admitted to the elections by foreign, that is, Polish special services.
This is a masterpiece! This is bravo, Mr. Markov! It is immediately clear that Putin's confidant is broadcasting! Piously believing that in our last ballot, do not understand how to call it correctly, nothing is attributed or drawn.
No, we have piously observed honesty at the elections, everything is honest and open. Why is Belarus worse? Because if in Russia 78% have drawn, how can Belarus lag behind in caps competition? Here's 80%! Well, we don't have to wait long, let's see how much they will draw in 2024.
My personal opinion, which is confirmed by our Belarusian readers who trusted me in their letters: Lukashenka drew the election results in the same way as we drew the show about the Constitution. And who is dissatisfied - over there, next to the riot police, there is a place for statements. Forward.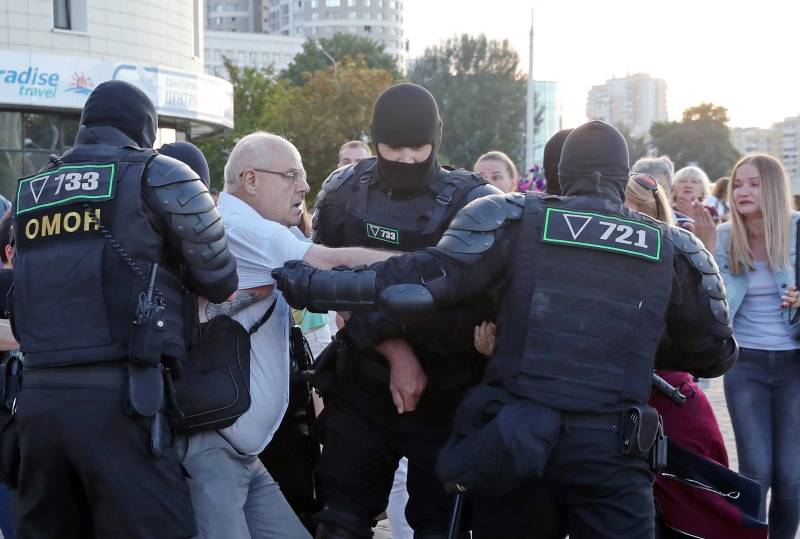 18. The Belarusian language will be artificially forcibly changed, and even more polonized, like Ukrainian.
I won't even comment on this. And every Belarusian will have to send a liter of blood to the bank of bloody Polish vampires.
The conclusion is simple: only a traitor to Belarus and a traitor to Russia can support the violent overthrow of Lukashenka by the pro-Polish forces and the special services of Poland.
How much nonsense can you fit in two lines? So much is. If I were the Poles, I would sue this "political scientist". Because the provocative insult to the country with which Belarus has no friction is obvious.
Mr. Markov openly insults two peoples at once in his masterpiece. Belarusians - for the fact that they will calmly accept all this, affirming this in advance, completely not bothering themselves with any evidence, and Poles.
In general, everything is luxurious with the Poles, it turns out that all the unrest in Belarus is organized, according to Lukashenko and Markov, by unemployed parasites on the money of the Polish special services ...
About traitors to Belarus and traitors to Russia. Supporting the violent overthrow of Lukashenka. By the pro-Polish forces (who is this ???) and the Polish special services.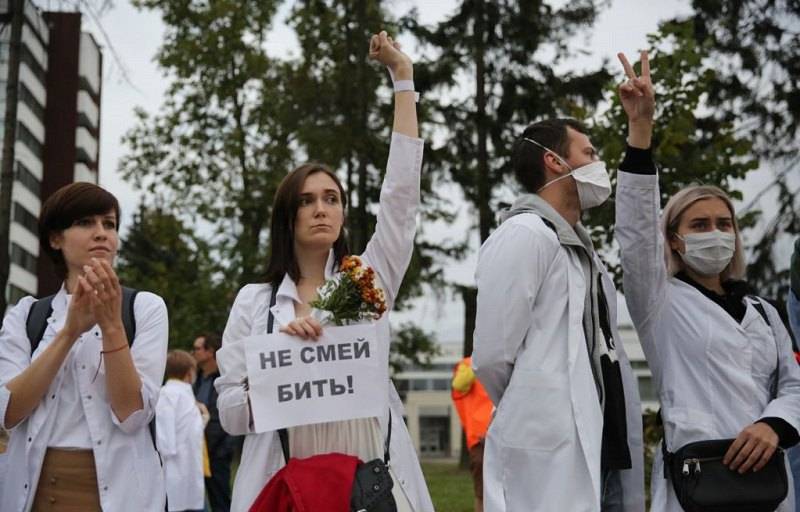 In general, only a person who is seriously ill in the head can support this.
But a former State Duma deputy, a former lecturer at the Faculty of Political Science at Moscow State University. MV Lomonosov, a former professor at the Faculty of Political Science at MGIMO (University) of the Russian Foreign Ministry, for some reason does not see any other way.
Why Poland? But what about the United States? Where is the USA? Great Britain? Terrorist organizations? It's a shame.
In general, it is a pity that such confidants are found around Putin. Very sorry. Everything written by Mr. Markin is sheer nonsense, I don't know for whom it was designed. It seems that he just took some kind of training manual half a century ago and rewrote it. No more, no less.
Whom Mr. Markov wanted to scare is not clear. But his creativity does not cause any fear, except regret.
As for what is happening in Belarus today, we will be discussing everything that happens for a very long time, analyzing and comparing. With Ukraine.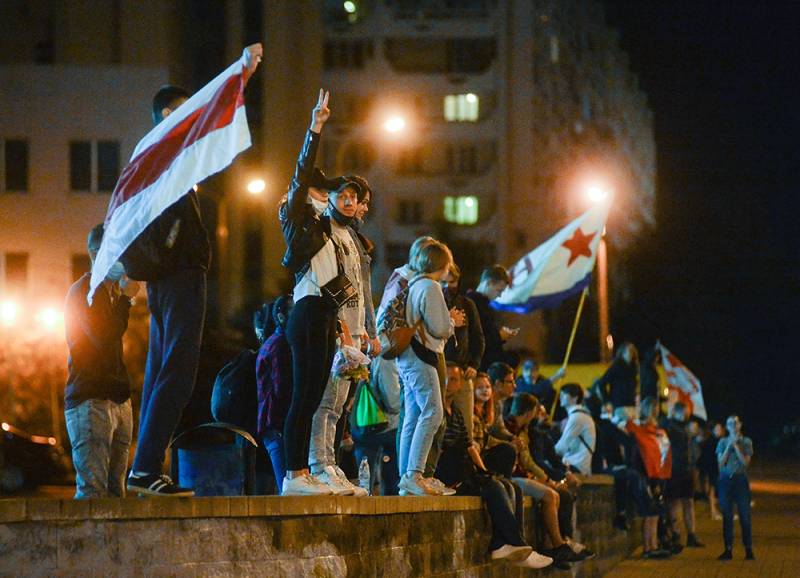 But it is impossible to compare correctly. The fact that with the elections Lukashenka staged a complete clownery, starting with the planting of his competitors (it really was impossible to do, they still drew a "victory") and ending with what the security forces are doing.
Any people in a democratic country have every right to express their opinion. If it's a democratic country, of course. Belarus is clearly different. But no matter how anyone there pretends.
So, if the people have the right to have an opinion, then where did the clubs, gas, water cannons, rubber and military bullets come from? Are these all symbols of democracy?
Not. This is totalitarianism.
I do not completely relieve the responsibility of those who followed the Ukrainian path. Fittings and Molotov cocktails in response are ugly. It's dill-like.
It is clear that now it's not really clear who was the first. Although I understand that the siloviki, whom Lukashenka incited against the disaffected. It's a pity they went. It is a pity that they began to shoot.
I do not believe that people paid for by external and internal enemies took to the streets. With us, the governor Furgala also quite often turns out to be paid by the Georgians.
In general, this trend is as follows: went against the government - paid for by an external enemy. And nothing else. What's in Russia, what's in Belarus. Fashion is like that. A real citizen can only approve.
I express my solidarity to the protesters in Belarus. Those without bottles and fittings. I am very sorry that a bunch of joyfully yelling news has appeared on the Russian Internet that combatants have started shooting at Belarusians. I'm sorry that Putin's confidant writes this towards Belarusians.
It is the Ukrainian example that tells us that we must remain human in any situation.
And if we talk about President Lukashenko, then it is clear that he will not be asked by the special services of Europe or the United States, but by his own people, which sooner or later will get tired of the somewhat prolonged reign to bitterness. Belarusians are already demonstrating this. And I believe that they will succeed.
As well as I would never believe that Belarusians will stop speaking the same language with us and celebrate Victory Day. Wrong people, as it were.
You shouldn't be like that, Mr. Markov.