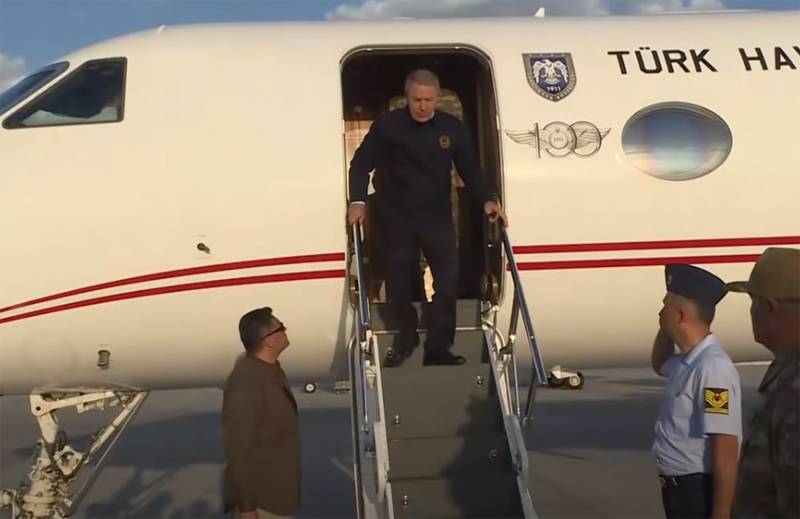 The Turkish Air Force is responding to a strike on Iraqi territory using a drone and fighters in Baghdad. Recall that the other day the Turks attacked the northern part of Iraq, claiming that in this way they destroyed the infrastructure of the PKK (Kurdistan Workers' Party), which Ankara refers to as terrorist organizations. The Turkish airstrike killed two Iraqi border officials.
Against this background, official Baghdad sent a note to Ankara, in which it states that the previously scheduled visit of Turkish Defense Minister Hulusi Akar should be canceled. It is noted that Akar is an unwanted person in Iraq. The Iraqi authorities declare that they have taken place "unprecedented in their impudence actions of Turkey, violating the state sovereignty of Iraq."
Al-Monitor writes that "in Baghdad, Hulusi Akar was made clear to stay away from Iraq."
Turkey has yet to comment on the deaths of two Iraqi officers.
Baghdad emphasizes that the Iraqi authorities did not give Turkey any permission to carry out air strikes on its territory.
Meanwhile, the Iraqi media reported that one of the Turkish missiles landed in a pasture belonging to a local tribe. As a result, several peasants and dozens of farm animals died.