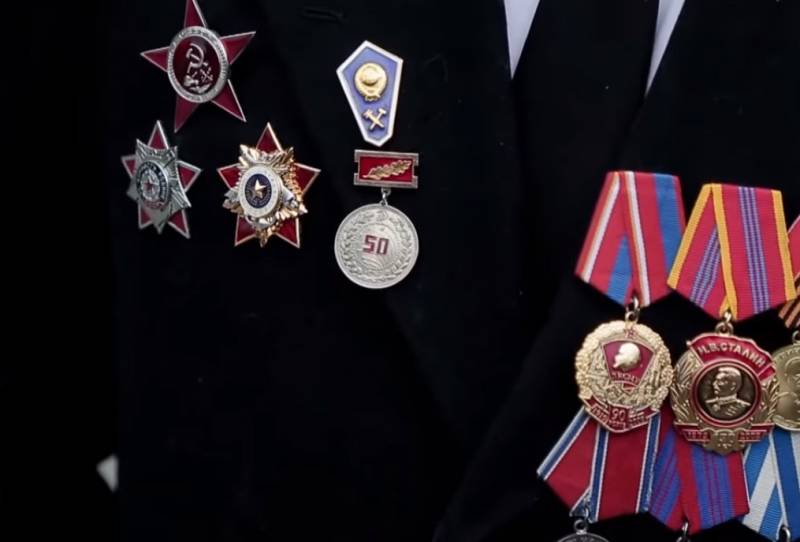 Order of the Ministry of Defense of Ukraine No. 238 of June 30, 2020 changed from July 28 the Rules for wearing military uniforms and insignia. Among other things, it defines a new order of wearing awards.
This is reported by the Ukrainian portal Ukrainian Military Pages.
It is interesting that, unlike the previous edition (Order No. 606), the new Rules actually prohibit the wearing of state and departmental awards of the former Soviet Union. The only exceptions are commemorative medals and other awards dedicated to "anniversaries of the events of World War II." In fact, in Ukraine, the term "Great Patriotic War" is not officially used. In official documents, the term "World War II" is used. Wearing such is allowed, although here is a legal incident. After all, they fall under Article 4 of the Law of Ukraine "On the condemnation of the communist and national-socialist (Nazi) totalitarian regimes in Ukraine and on the prohibition of the propaganda of their symbols."
The wearing of any badges in the form of orders and medals not mentioned in the new Rules is prohibited.
The list also mentions awards related to the 2014 coup in Kiev and the war against the population of Donbass. This is the so-called Order of the Heavenly Hundred, the insignia of the President of Ukraine "For participation in the anti-terrorist operation" and "For humanitarian participation in the anti-terrorist operation", the badge "Participant of the ATO".
It is noteworthy that participation in the Joint Forces Operation (JF), as the operation in Donbass has been called since 2018 instead of the ATO, is not marked with any signs or awards.
In connection with the new interpretation of the law, problems with wearing awards may arise for those Ukrainian servicemen who at one time participated in hostilities in Afghanistan (1979-1989) and were awarded orders and medals.