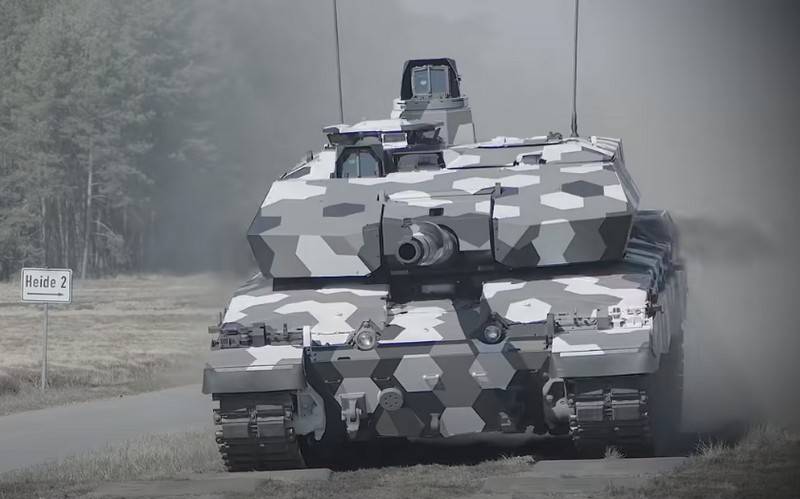 The appearance of the first
tanks
on the battlefield radically changed the strategy and tactics of battles. The steel giants that appeared during the First World War became widespread in the 20th century and have not lost their relevance in modern wars. Good armor, a powerful weapon and the ability of the tank to operate in off-road conditions make it indispensable in land battles. Of course, without a powerful and reliable engine, even the most powerful tank becomes just an iron box and a good target. Today we will talk about the engines of tanks, and foreign ones.
A bit of history
The high mobility and maneuverability of tanks is considered an important factor in increasing their survivability on the battlefield. Therefore, tank developers all over the world pay special attention to the power plant. It is known that, according to the tactical and technical requirements adopted in the United States, a tank engine must have: small dimensions and weight, significant service life, high power density, reliable operation in a wide temperature range, easy start-up, low specific fuel consumption, etc. . etc. In addition, they should be easy to assemble and disassemble.
After the Second World War, the tanks of Western countries mainly used gasoline engines. American tanks were powered by Continental four-stroke 12-cylinder V-shaped air-cooled gasoline engines, British tanks used four-stroke 12-cylinder V-shaped gasoline engines, but liquid-cooled by Rolls-Royce.
Over time, gasoline engines began to be supplanted by diesel engines and soon ceased to be used altogether (except for the old models of tanks still in service). The new diesel engine, while maintaining the same power, significantly reduced fuel consumption, which immediately affected the range of tanks. In addition, diesel engines are not as "capricious" as gasoline engines and can run on various types of fuel.
Later on, the tanks began to be equipped with diesel engines, gas turbine and combined power plants.
Three of the most powerful
To date, the power plants of the M1 Abrams, Leopard-2 and Merkava-4 tanks are considered the best, at least this is what military experts say.
So, let's start:
The American Abrams tanks are equipped with an AVCO Lycoming AGT-1500 1500 hp gas turbine engine. at 3000 rpm. The engine is a three-shaft power plant with a two-stage compressor and a free turbine. AGT-1500 is combined into a single unit with the X-1100-3B automatic hydromechanical transmission, which ensures the high maintainability of the tank. The weight of the block is 3860 kg, the replacement of the block in the field with the presence of special equipment does not exceed an hour.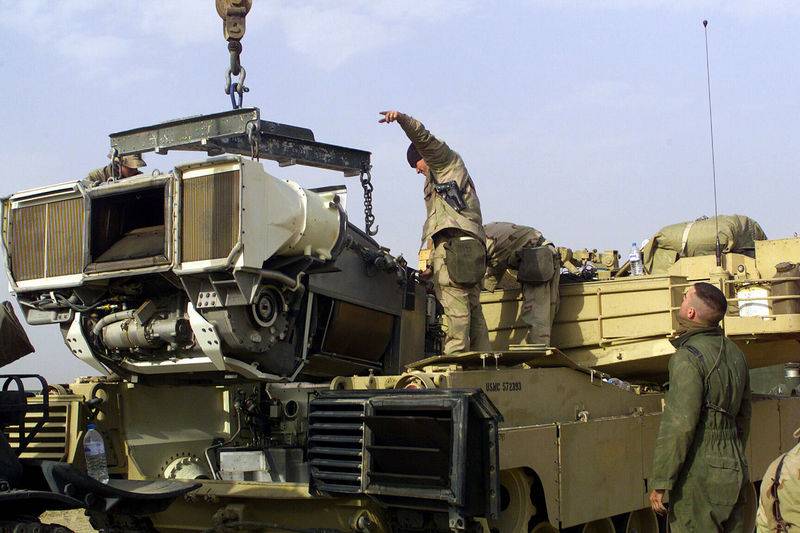 The motor has a lower weight compared to diesel counterparts, has a simple design, increased resource and high reliability. In addition, AGT-1500 is better suited to multi-fuel requirements, has less noise, and is also easy to start at low temperatures.
In this case, the disadvantages are called increased air and fuel consumption. The air purification system is three times higher than that of diesel engines. When used in desert conditions, it often fails due to clogging by dust and sand.
German "Leopards" are equipped with a diesel V-shaped 12-cylinder four-stroke MTU MT-883 Ka-501 1500 hp engine. at 2600 rpm. It belongs to the pre-chamber type power plants and is equipped with turbocharging and liquid-cooled charge air. Two turbochargers and two charge air coolers are installed, which are combined into a single cooling system. The engine is started by an electric starter; in winter, glow plugs are used. At temperatures below -20 °, engine preheating is provided by a heater.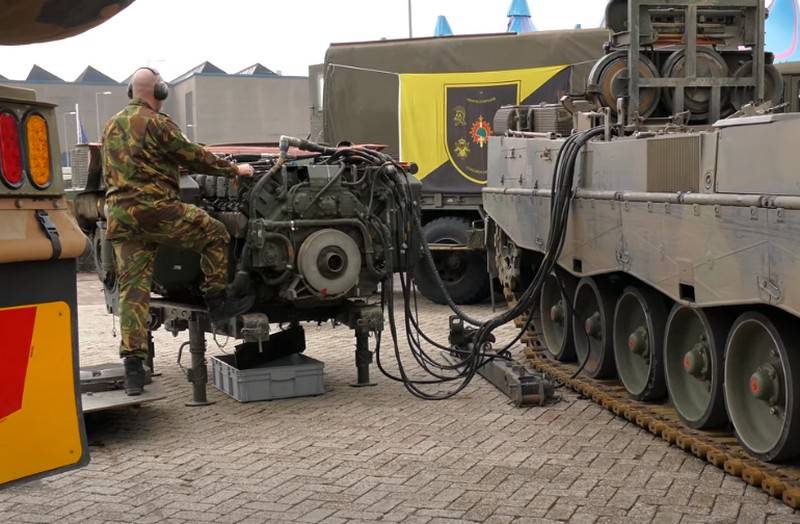 The engine is a single structural unit; if special equipment is available, its replacement in the field can take a little time.
This engine was named Euro-Motor, and the license for its production was bought by Great Britain, France, Canada, USA and others. On its basis, MTU has created a single power unit EuroPowerPack (EPP), designed for use in unified engine transmission units (MTO) of European NATO tanks.
And finally, a V-shaped 12-cylinder four-stroke diesel water-cooled turbocharged GD883 from General Dynamics (USA) with a capacity of 1500 hp. The engine is made in a single block with a 5-speed automatic transmission Renk RK 325 of the German company Renk. This unit is a licensed copy of the German GD883 engine. The engine features improved weight and dimensions and low fuel consumption. The engine power system has individual fuel pumps, and the fuel supply is controlled by an electro-hydraulic system.
A special feature of the engine is the presence of a special oil pan, which is associated with an additional flat oil tank. Thanks to this, the power plant is capable of working with any trim and roll.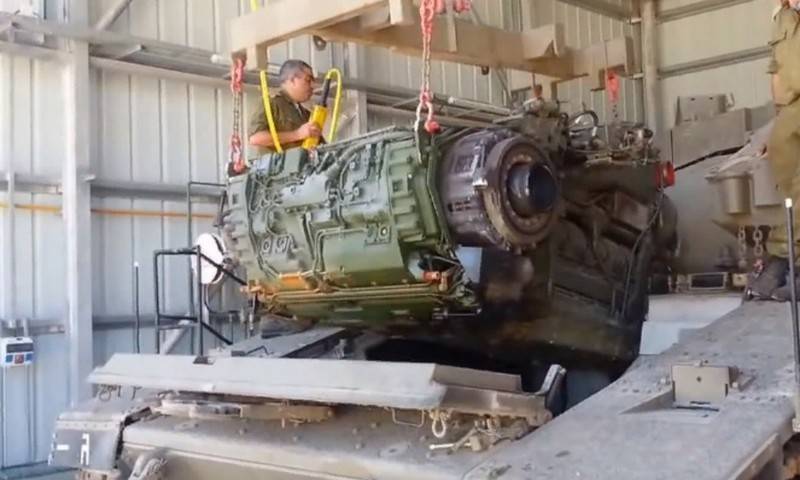 Information about engine operation is shown on the display. Replacing the engine in the field takes no more than an hour.
Results
This opinion is not the ultimate truth, it is possible that someone will name completely different power plants, even remember Russian developments. But our task was not to consider domestic-made engines, the article deals only with foreign models.
Among the best power plants, one is gas turbine and two are diesel. The debate about which engines it is better to put on tanks - diesel or gas turbine - still continues. Both have their fans and their opponents. It can be noted that gas turbine engines are mainly developed by Russia and the United States, since Europe is leaning towards diesel engines.
Today, despite the statements of some experts that the diesel "has already outlived", this engine remains the most popular for use in armored vehicles, including tanks.