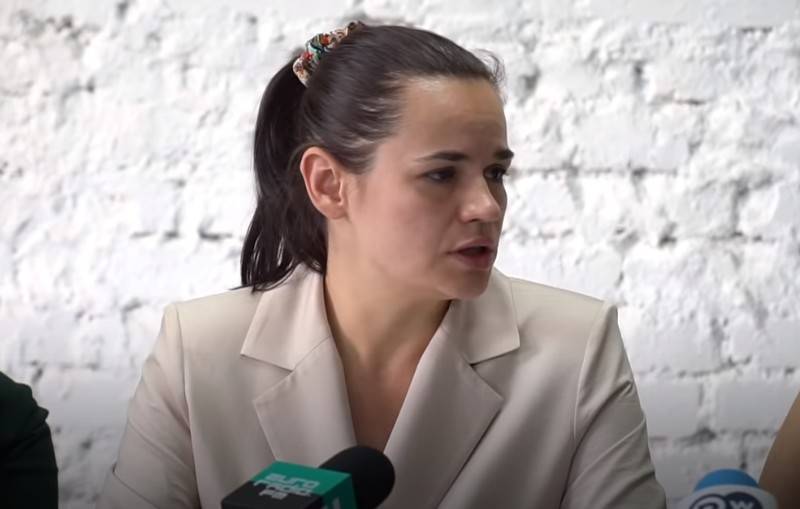 Opposition candidate Svetlana Tikhanovskaya, runner-up in the presidential elections in Belarus, has left the country and is currently in Lithuania. This was announced by the head of the Lithuanian Foreign Ministry Linas Linkevičius.
The head of the Lithuanian Foreign Ministry said that Tikhanovskaya had previously been detained in Belarus and was held for "about seven hours." However, she managed to leave Belarus and arrive in Lithuania, where she is "safe." At the same time, Linkevicius did not specify how she arrived in Lithuania and what time she intends to spend there and what to do.
Svetlana Tikhanovskaya is safe. She is located in Lithuania. The main thing is that she is safe, since before that she was detained in Belarus and spent about seven hours in detention.
- said the Lithuanian minister, adding that Tikhanovskaya had stopped communicating, after which the Lithuanian side began to search for her.
On the eve, Tikhanovskaya stated that she saw no reason for her arrest and did not intend to leave Belarus.
Earlier, Svetlana Tikhanovskaya, who received 10,09% of the vote in the elections, made a statement not recognizing the results, called herself the winner of the elections and filed a complaint about the voting results. On Monday, information appeared that Tikhanovskaya was being held in the building of the Central Election Commission. It is not known what the conversation was about, but after leaving the building of the CEC, she stated that she had "made a decision" and left in an unknown direction.
Later, the chairman of the KGB Vakulchik said that an attempt was being made on Tikhanovskaya, which was prevented.