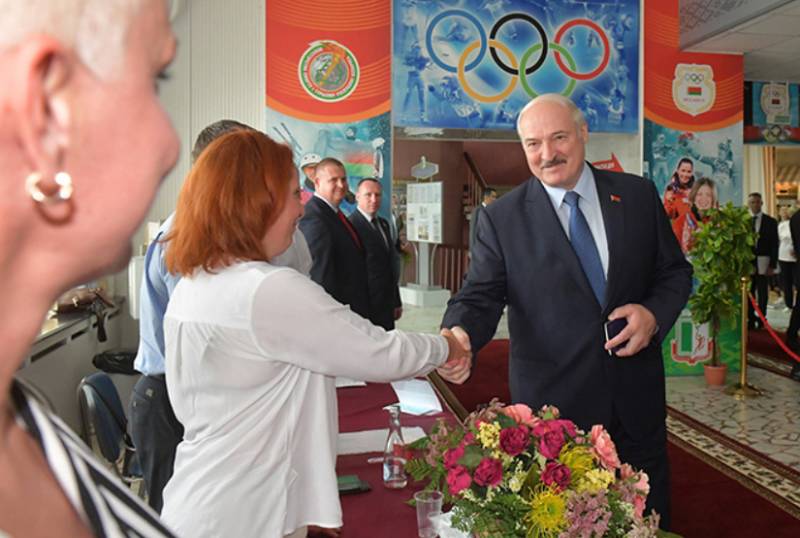 Users note problems with access to large Belarusian information resources on the Internet. Several of the most visited and popular media resources of the Republic of Belarus were unavailable on the evening of August 9 - on the main voting day in the presidential elections.
Against this background, Belarus announced the receipt of the first information on the so-called "exit polls" - polls of citizens who voted at the exit from polling stations. The data at this moment looks as follows: from 72% to 79% of voters voted for the incumbent president of the republic (according to the estimates of various information collection services), with a turnout announced by the CEC of about 80%.
Lukashenko's closest rival, Svetlana Tikhanovskaya, is gaining, according to the exit poll estimates, from 10 to 11% of the vote.
In other words, Alexander Lukashenko is leading by a wide margin. However, it should be noted here that earlier the CEC stated that more than a third of registered voters had voted early in the country. In some regions, more than 50 percent voted early. And these people did not participate in exit polls.
The chairman of the Central Election Commission of Belarus Lidia Yermoshina said that the official results of the presidential elections will be announced tomorrow, August 10.
Against this background, protest actions are taking place in different cities of Belarus. One of the major actions takes place in Brest. There, law enforcement officers began to disperse the demonstrators who chant: "Shame!" The most zealous activists were detained in almost all large cities of the Republic of Belarus, including Minsk and Vitebsk.