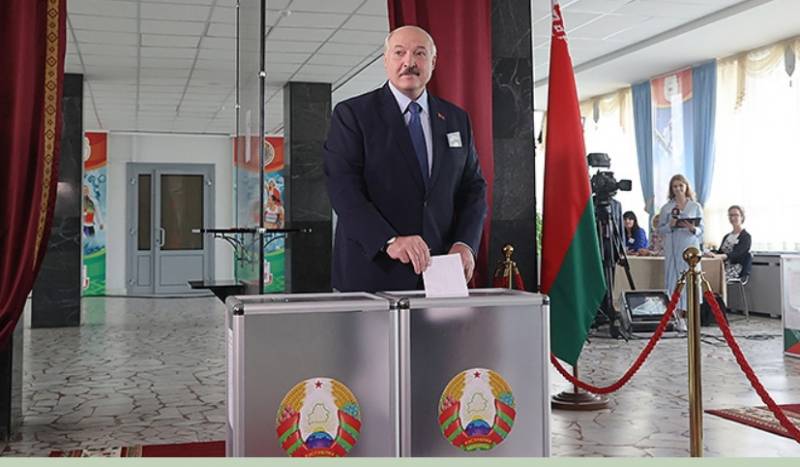 After a couple of days of silence regarding the further fate of Russian citizens detained in Belarus, Alexander Lukashenko made a statement. It sounded against the background of the presidential elections taking place today.
According to Alexander Lukashenko, he reached an agreement with his Russian counterpart Vladimir Putin on the issue of 33 detained Russians. Let us remind you that in Belarus these people are accused of allegedly intending to participate in provocations during the pre-election period. They are also called "the Wagner PMC militants."
Alexander Lukashenko announced that the agreement with Putin was reached during telephone conversations between the leaders of the two states. At the same time, Lukashenka, commenting on the further fate of Russian citizens detained by the Belarusian security forces, again used the term "militants".
Lukashenko:
We discussed this topic (with Vladimir Putin) and agreed to sort it out.
Alexander Lukashenko also said that he had received a letter from the Kremlin "on five pages", which contained facts related to the 33 Russians who ended up on the territory of Belarus.
Let us remind you that materials appeared last week that the situation with the Russians in Belarus was a provocation by the Security Service of Ukraine. In particular, facts are cited that indicate that they were ordered tickets to Istanbul from Kiev, as well as that they contacted Russians who had previously participated in the conflict in Donbass through fake phone numbers, allegedly on behalf of the diplomatic mission in Venezuela.
Lukashenka said that he is considering the "version" with the provocation of a third party, but, in his words, "this is already secondary and does not really matter."
Lukashenko:
I instructed to invite the prosecutors general of Russia and Ukraine to Minsk. But they didn't come. So they don't give a damn about the fate of these guys.
Further, the President of Belarus said that the main thing at the moment is not to start a fire in the center of Minsk.
Lukashenka, by all appearances, means the danger of "Maidan type" unrest.
Minsk did not specify what exactly the agreements between Lukashenka and Putin on the further fate of 33 Russians were.
At the same time, the President of the Republic of Belarus said that if someone wants to deteriorate relations between Belarus and Russia, then nothing will come of such people.