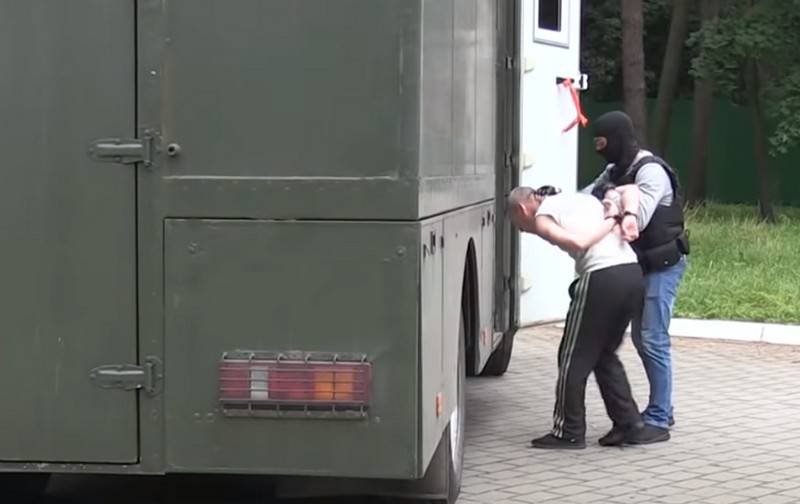 The information that appeared the day before that the Ukrainian special services had a hand in the detention of Russian citizens in Belarus passed by the Ukrainian media. Even publications that adhere to radical views and constantly oppose Russia, modestly keeping silent about this fact, simply mention it as something insignificant.
Ukrainian publications do not comment on the fact of the SBU's participation in the "setup" of Russian citizens in Belarus. It is indicated that the Investigative Committee of Russia has begun checking this fact and that the presidents of Russia and Belarus, Vladimir Putin and Alexander Lukashenko, held a telephone conversation, during which they discussed the situation.
No, of course, almost all publications wrote that Russia suspects the SBU of provocation, even "loud headlines" are flashing in the press, such as: "In Russia they decided to" hang "the blame for the" Wagnerites "on the SBU", "Members of Wagner PMCs" Ukrainian special services lured to Minsk "and so on. However, under such headings there is simply a text with a statement of fact. That's all, no comments, no accusations - just a reference to the Russian media that first wrote about it.
What this may mean is unknown. Maybe the Ukrainian media received an "order from above" not to react to this information, maybe the SBU put its hand here, or maybe something else.
We will remind that the Investigative Committee of Russia has begun to check in relation to a fake project created by the Ukrainian special services. The task of the SBU was to set up PMCs "Wagner" and "Rosneft" and undermine Russian-Belarusian relations. And if Kiev had obtained from Minsk the extradition of 28 Russian citizens who are accused in Ukraine of participating in hostilities in Donbass, the task of the SBU would have been completed 100%.