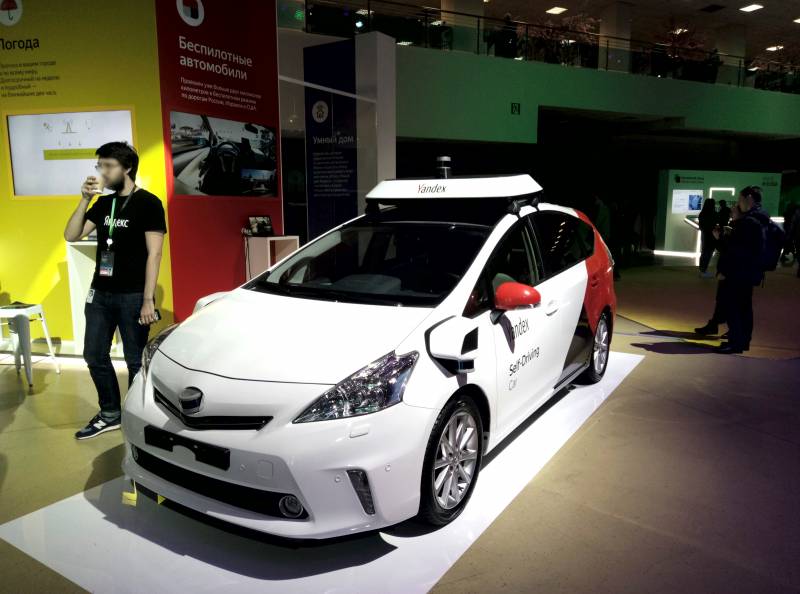 The last three to five years can hardly be called significant in terms of the technological development of mankind. In any case, nothing comparable to the creation of the World Wide Web or the appearance of fundamentally new communication devices such as smartphones available to all, has not happened over this period of time. Nevertheless, many experts in the specialized fields of science and technology believe that all the innovations that have appeared during this time are only steps leading us to a new big breakthrough.
Let us briefly recall what the last "five-year plan" still boasts in terms of new products in the field of high technologies. I'll start with the most ambitious and promising, and only then move on to things more mundane. At the same time, I will try to pay special attention to those aspects of progress that have already found their application in the military sphere or are likely to find it in the future.
Many experts consider the realization of the concept of quantum electronics to be a global achievement. It's too early to talk about a full-fledged computer operating on this principle, but the first quantum chips in 16 and 17 qubits, whose action is based on this technology, were presented by Intel and IBM back in 2017. In 2010, the construction of a quantum supercomputer was considered only hypothetically possible, today there are already concrete steps in this direction.
Quantum communication is even more real. Here China was ahead of the rest. All in the same 2017, the first satellite of just such a communication system was launched into orbit there and the first quantum communication line with a length of 2 thousand kilometers was launched. Jian-Wei Pan, the chief researcher of the relevant scientific and technological project, called QUESS, already then said that by 2030 it would be quite possible to talk about creating a new generation global communication network.
What is its main advantage? Quantum cryptography, according to scientists, gives an almost one hundred percent guarantee of the protection of information transmitted in this format. Neither hack it nor decipher it is impossible in principle. There is not the slightest doubt that with the successful development of this direction, all military and other "power" structures will switch to "quantum".
Blockchain. Electronic technology, which a decade ago was associated exclusively with the Bitcoin cryptocurrency, which seemed to most dubious exotic, is now conquering the world more and more actively. State financial and fiscal structures in many countries are seriously preparing to adopt it to control transactions, collect taxes and other things. In particular, the head of Sberbank German Gref said that this innovation in general "will revolutionize all spheres of life - from government agencies and banks to agriculture." It is clear that in Russia too.
Unmanned vehicles can hardly be called a novelty, but it was in recent years that its development has accelerated dramatically and acquired completely new dimensions. If in 2004, at the first competition of cars without drivers, none of the fifteen teams never made it to the finish line, despite a million dollar prize, today unmanned taxis have become a reality not only in the USA and China, but also in our country. The domestic auto giant KamAZ is very serious about making progress in this area, and there is no doubt that its offspring, capable of acting autonomously, will not only have a civil purpose.
Naturally, the development of high technologies could not fail to reach hundreds of millions of ordinary people in the form of new products in familiar gadgets and household items. The same Touch ID system that recognizes the owner of a smartphone or tablet by fingerprints was introduced for the first time seven years ago, but it was in the last five years that it experienced a real boom and began to be introduced almost everywhere. By the way, in the arms business, it has also been implemented. A couple of years ago in Germany, for example, the production of a "smart" pistol was started, which does not differ from its "brothers" in anything except this system. And this example is not unique.
Another innovation that is likely to enter the life of each of us in the foreseeable future is "smart" clothes made from so-called electronic textiles, that is, from fabrics with embedded chips that can give the usual jacket or trousers completely new properties. For example, changing its own structure in accordance with environmental conditions. Also, it is already quite real to control the health status, temperature and other parameters of a person wearing "smart" clothes, using sensors integrated into it. For military affairs, technology, you see, is simply irreplaceable.
All this, of course, is a short and far from complete overview of those innovations that have already become a reality in recent years or are on the verge of widespread adoption. And the crisis that mankind is experiencing due to the coronavirus pandemic, most likely, will not only not slow down research in most key areas in the field of high technologies, but, on the contrary, will accelerate it at times. In the field of modern medicine - for sure. The hardships we endured too convincingly showed the importance and necessity of development in this very direction.