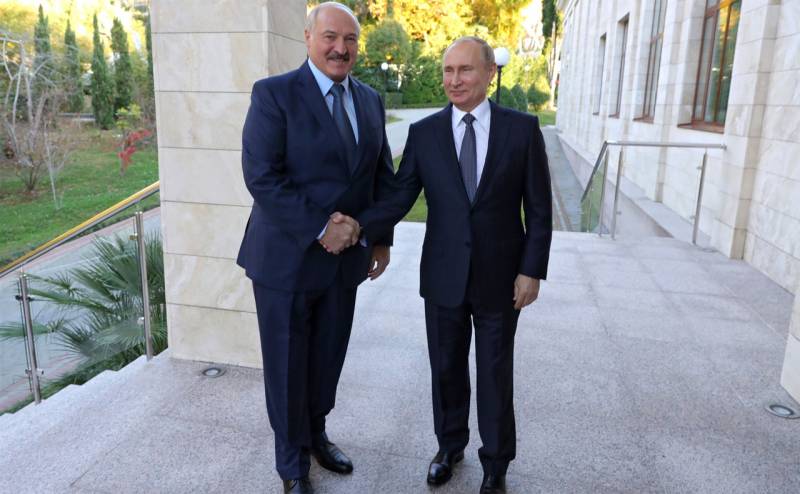 The network is discussing telephone conversations that took place between the presidents of Russia and Belarus on the eve of the presidential elections in Belarus. It became known that Vladimir Putin called Minsk. The conversation took place against the backdrop of well-known events related to the detention of 33 Russian citizens by Belarusian security forces on Belarusian territory. Minsk accuses these people of allegedly intending to destabilize the situation during the pre-election period.
The press service of the Russian president notes that "the presidents exchanged views on the detention of Russians on the territory of Belarus."
From the press service of the Kremlin:
Confidence was expressed that the situation that had arisen would be resolved in the spirit of mutual understanding characteristic of cooperation between the two countries.
It was also noted that Vladimir Putin and Alexander Lukashenko discussed issues related to the development of fraternal Russian-Belarusian relations.
It is noteworthy that the word "fraternal" in relation to relations between the Russian Federation and the Republic of Belarus is much more often used by the Russian side. Representatives of the Belarusian authorities suddenly began to emphasize that they regard relations between the countries of the existing Union State as nothing other than partnership.
The press service of the Belarusian president stressed that the conversation took place on the initiative of the Kremlin. At the same time, it is added that during the conversation between Putin and Lukashenko, issues of countering coronavirus were discussed, including the development of an effective vaccine.
Minsk noted that the presidents agreed to study in detail every fact related to the situation with the detention of 33 Russians in Belarus, to find the perpetrators and subsequently bring them to justice.
Some Belarusian experts expressed the opinion that Lukashenko regards the call from Vladimir Putin as an expression of support before the elections:
Now the authorities will emphasize that Putin called Lukashenko, not Lukashenko, Putin.
Meanwhile, experts in Russia believe that the very call made by the President of Russia could become a "relaxation" of the tension that has shown itself in recent years.