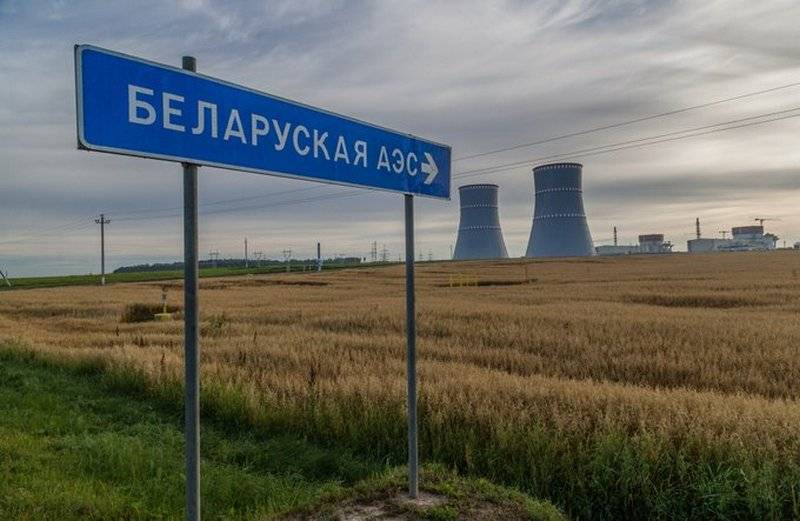 The Belarusian nuclear power plant will soon begin to provide electricity, loading of nuclear fuel into the reactor core of the first power unit began on Friday. This was reported by the press service of Rosatom.
On Thursday, the Department for Nuclear and Radiation Safety of the Ministry of Emergency Situations of Belarus (Gosatomnadzor) issued a permit to load fuel into the BelNPP reactor. The download was scheduled for Friday 7 August. The Belarusian Ministry of Energy said that before that technological systems and equipment had been prepared, tested, the station personnel had undergone the necessary training to perform fuel loading operations.
It is reported that a total of 163 fuel assemblies will be loaded into the reactor core. After carrying out the necessary technological operations, which will take a certain time, the physical start-up of the reactor will be carried out with the output of the reactor installation to the minimum power level. Subsequently, the power of the reactor will gradually increase.
The power start-up of the first power unit with connection to the power system is scheduled for the fourth quarter of this year, and the commissioning of power unit No. 1 is scheduled for early 2021. The second power unit is to enter commercial operation in 2022.
The BelNPP with two VVER-1200 reactors with a total capacity of 2400 MW is located in the Grodno region in Ostrovets. BelNPP was built according to the Russian project of generation 3+, which fully complies with international standards and IAEA safety recommendations.