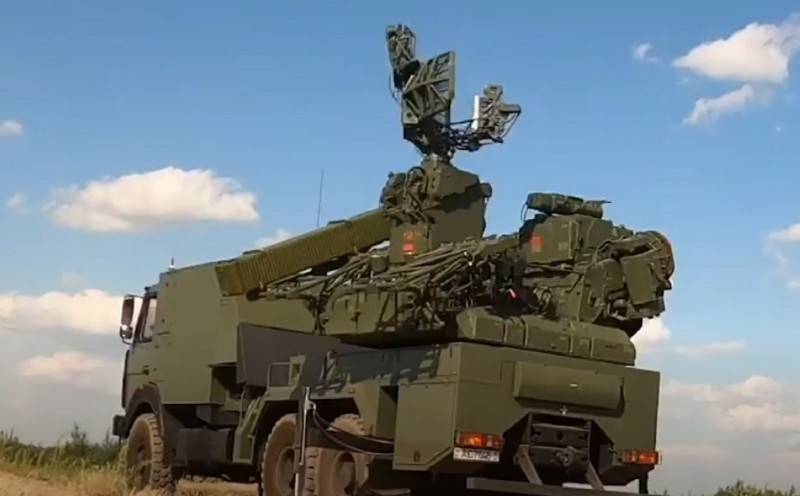 In Belarus, preliminary tests of a prototype of the 9A33-2B combat vehicle from the 9K33 Osa anti-aircraft missile system (SAM) have been completed. Fully development work on this project is planned to be completed in September 2020, the state military-industrial committee of the republic reports.
As part of preliminary tests of a prototype of the modernized combat vehicle 9A33-2B, at the 174th training ground of the Air Force and Air Defense Forces, they successfully passed live fire tests. During the tests, the characteristics of the air defense missile system for the destruction of a helicopter (UAV) were confirmed.
- said in a statement.
The developers stated that the modernized electronic equipment of the complex "in normal mode" provided the identification, stable automatic tracking of the target, as well as the guidance of the anti-aircraft guided missile (SAM) at the air target.
In the course of modernization of the 9K33 Osa air defense system, the equipment was transferred to a new modern element base. The upgraded vehicle has an increased detection range and improved target position determination accuracy. In addition, the complex received a new wheelbase - a serial highway of the MAZ-6317 family.
Modernization of the main systems of the Osa air defense missile system made it possible not only to increase the efficiency of its use, but also to increase reliability and service life, reduce operating costs, and significantly improve the conditions and efficiency of operators
- said in the message of the military-industrial committee of Belarus.