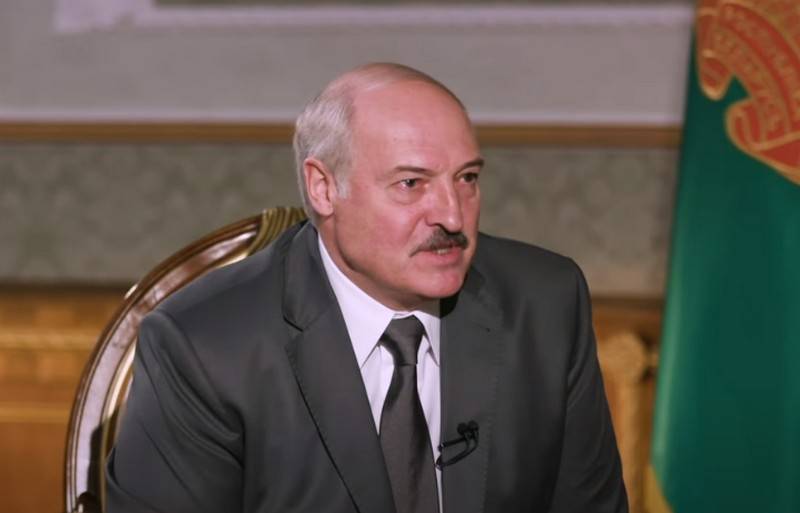 President of the republic Alexander Lukashenko received information about the penetration of another group of "militants" into the territory of Belarus from the Ukrainian special services. The Belarusian leader said this in an interview with Ukrainian presenter Dmitry Gordon.
According to Lukashenka, Minsk received a signal from the Ukrainian special services about the penetration of the second group of "militants" from the south, but he (Lukashenko - approx.) "Had doubts" about the reliability of this information. Despite this, the republican competent authorities continue to search for "terrorists" who have penetrated into Belarus, although there is a possibility that they "returned to Russia or Ukraine."
The Ukrainians warned us that another group had penetrated the southern border. We are now looking all over Belarus. True, I don't really believe that there really were 30 people crossing the border. We would have already discovered, unless, of course, they left for Russia there or back to Ukraine
- he said.
At the same time, the publication "Komsomolskaya Pravda", referring to a source in the Russian special services,
пишет
that the detention of 33 Russians in Belarus was also provoked by the special services of Ukraine.
As it is explained, some people, posing as Rosneft employees, recruited personnel, ostensibly to guard oil facilities in Venezuela. According to available information, it was planned to recruit 180 people, who were divided into five groups. The first group, which mainly consisted of former citizens of Ukraine who fought in the Donbass, was supposed to move to Minsk on July 24.
The tickets that the head of the group received were bought in Ukraine and were canceled, which the group did not know about. Already in Minsk, the group commander was instructed to destroy "no longer needed tickets", which was done. Thus, writes "KP", the evidence leading to Kiev was destroyed. Information about alleged "militants" preparing terrorist acts was brought to the attention of the Belarusian special services.
The fact that during the arrest the Belarusians had full lists indicates that information was planted on them from Kiev, Komsomolskaya Pravda believes.