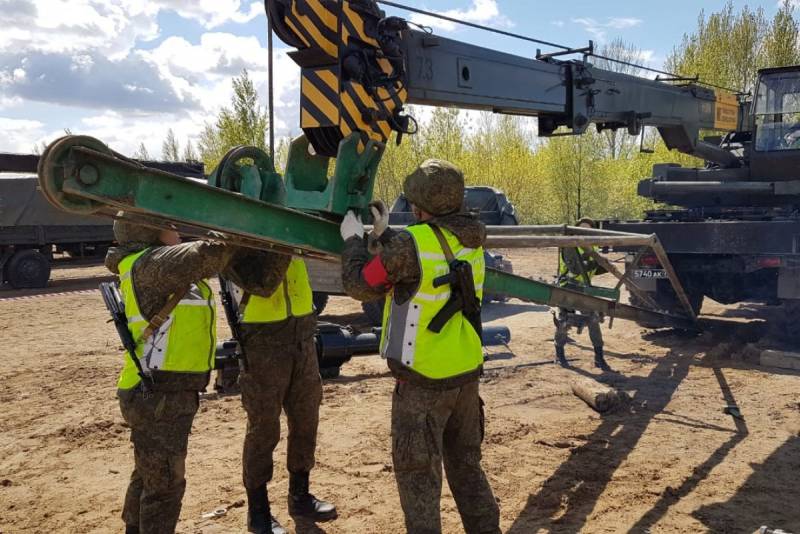 The Day of the Railway Troops is a holiday officially established by the decree of the President of the Russian Federation since 1996. It is celebrated by the military and civilian personnel of the Railway Troops of the Armed Forces of the Russian Federation.
And although officially the holiday arose relatively recently, it already has its own
history
and traditions.
The date of foundation of the Railway Troops of Russia is August 6, 1851. On this day, the corresponding decree of Emperor Nicholas I was issued. The Russian Empire became the first state in the world where this type of troops appeared. Their effectiveness was already shown during the Russian-Turkish war of 1877-1878.
During the Great Patriotic War, railway soldiers built and restored highways and bridges, and were engaged in mine clearance of railways.
Today they are entrusted with no less important tasks. They ensure the timely transfer of troops, the rapid delivery of weapons, ammunition, food and everything needed. This branch of the military is capable of performing huge volumes of work in the shortest possible time. The contribution of railway soldiers to ensuring the defense capability and national security of our state is invaluable.
Military railroad workers have recently been involved in major projects. Thanks to their service and labor, a railway line was created in the shortest possible time, bypassing Ukraine from the Voronezh to the Rostov region.
On the Day of the Railway Troops of Russia, festive concerts, awards for those who distinguished themselves and other solemn events are held in the country. In particular, a monument to Nicholas I, who is considered the founder of this type of troops, was unveiled in one of the formations of the Southern Military District last year.
Information Department of the Russian Ministry of Defense:
In 2020, the Railway Troops will take an active part in carrying out the SU MTO YuVO Kavkaz-2020, during which it is planned to build a floating railway bridge NZHM-56 with a length of more than 1 km, along which trains with military equipment and automobile convoys will pass.
The editorial board of Voenniy Obozreniye cordially congratulates all the railway soldiers on their professional holiday!