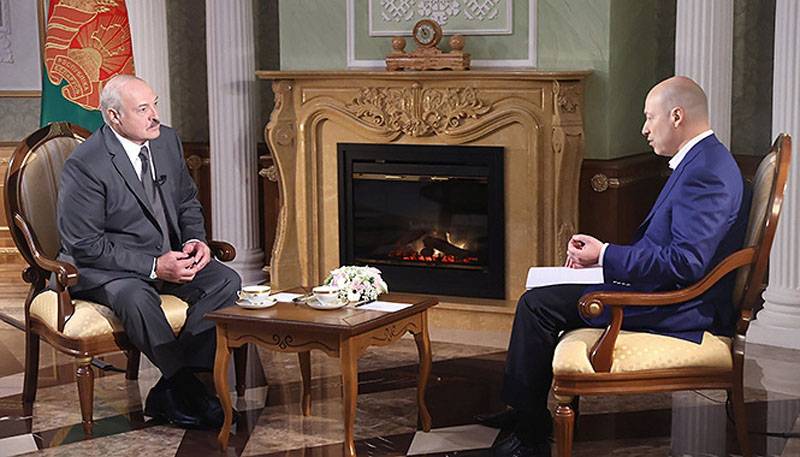 The Ukrainian press is circulating the statement of local journalist Dmitry Gordon about the Russians detained in the Minsk region of Belarus. It is noteworthy that the journalist is interviewed by other journalists - from Radio Liberty, with whom Mr. Gordon shared his thoughts against the background of the meeting of Alexander Lukashenko with Vladimir Zelensky. "VO" reported about this meeting the day before.
During the meeting, the two presidents discussed, among other things, the issue of the possible extradition of persons detained in Belarus to the Ukrainian side. Let us remind you that in Minsk and Kiev they are called "militants", often adding that they are allegedly from "PMC Wagner".
Dmitry Gordon in an interview with the said radio station said that in Belarus "the green light will be given to the prosecutor's office and law enforcement agencies for the transfer of criminals to both Russia and Ukraine."
According to Gordon, Zelensky personally convinced Lukashenko of the need to extradite to Ukraine those of them who have Ukrainian citizenship and who participated in the hostilities in the Donbass.
Gordon stated:
I am sure that the issue will take place.
It should be reminded that 32 Russians were detained in a sanatorium near Minsk, another was detained in the south of Belarus. Earlier, the Belarusian media noted that all the detainees have Russian citizenship. Now there are reports in the press that some of the detainees may have two passports: Russian and Ukrainian.
Gordon made his statements after an interview with Lukashenka.
Lukashenka during the interview:
Fairness is essential. If I see that they are trying to tilt my people, my people, Belarus - that's all.