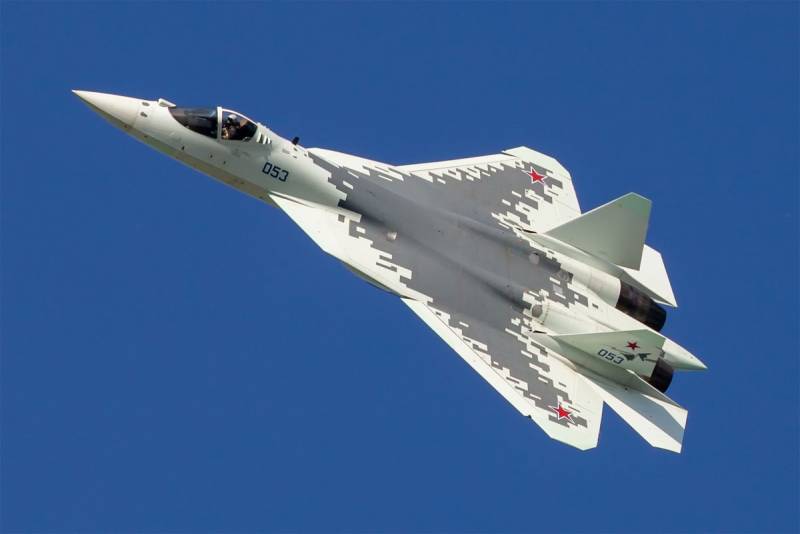 There is fresh information about the special glazing made for the fifth generation fighter Su-57. Andrey Silkin, General Director of ONPP "Technology", talks about him. This research and production association is a development company for the latest combat aircraft.
According to Andrey Silkin, quoted by the Interfax news agency, the glazing for the Su-57 is such that it can protect the pilot from the negative effects of a wide range of radiation: infrared, ultraviolet, as well as exposure to intense light radiation in a nuclear explosion. This is facilitated by the use of new materials.
New materials made it possible to achieve an increase in the impact strength of glazing by about two times, while its weight was halved.
According to the general director of ONPP, this was achieved through the use of technology for molding aircraft "glass" from sheet monolithic polycarbonate and with the help of magnetron deposition of a special coating based on an alloy of In-Sn (indium-tin) and gold. It is this coating in a special ratio that protects the pilot from the effects of intense light and a certain spectrum of other frequencies of electromagnetic radiation.
Earlier it was reported that the Su-57 aircraft has a significantly lower mass than the aircraft of the same size, made using "conventional" materials. The use of composites made it possible to achieve this.
Andrey Silkin added that the use of new materials and compounds significantly lowers the radar signature of the 5th generation fighter.