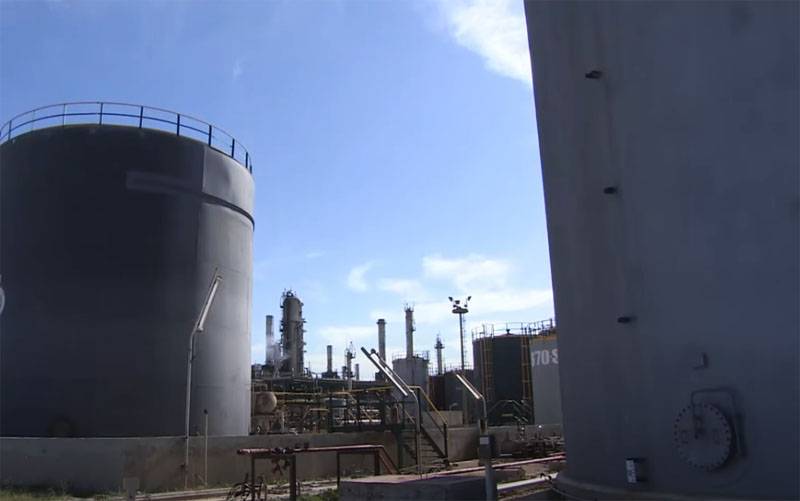 The Libyan armed conflict was "frozen" for some time. A role in this was played not only by direct threats from the Egyptian president to send troops to Libya if pro-Turkish militants crossed the Sirte-Al-Jufra line, but also by the interests of the oil market.
The fact is that during the offensive of the PNS forces on the positions of the Libyan National Army, Marshal Haftar Faiz Sarraj, who heads the government of national accord, promised to "open ports for oil export." Sarraj was made clear that the increase in the volume of Libyan oil on the world market is not included in the plans of those who worked on the new OPEC + deal. It turns out that getting the PNS control over the country's oil ports is not included in the plans. After all, it turned out that the overwhelming number of exporting countries pledged to reduce production, and Sarraj announced an increase in Libyan oil exports to the world market.
The advance of the PNS and pro-Turkish forces to the east of Libya stopped. Marshal Haftar can take a breath. After all, in just a few weeks of the offensive of the PNC, supported by Ankara, his army lost important military bases and vast territories.
Now, as it became known, Libyan terminals will export crude oil in the amount of 1,2 million barrels in August. This is about 40 percent less than in July.
At the moment, the level of Libyan oil production has also dropped. If at the beginning of the year it exceeded a million barrels per day, now it has fallen more than 10 times.
Meanwhile, the government of national accord continues to claim that many large oil-producing and processing infrastructure is "overly militarized." It is stated that foreign mercenaries are present at them.
It is noteworthy that this reproaches the PNS, which itself actively uses the services of mercenaries transferred by Turkey from the Syrian Idlib.