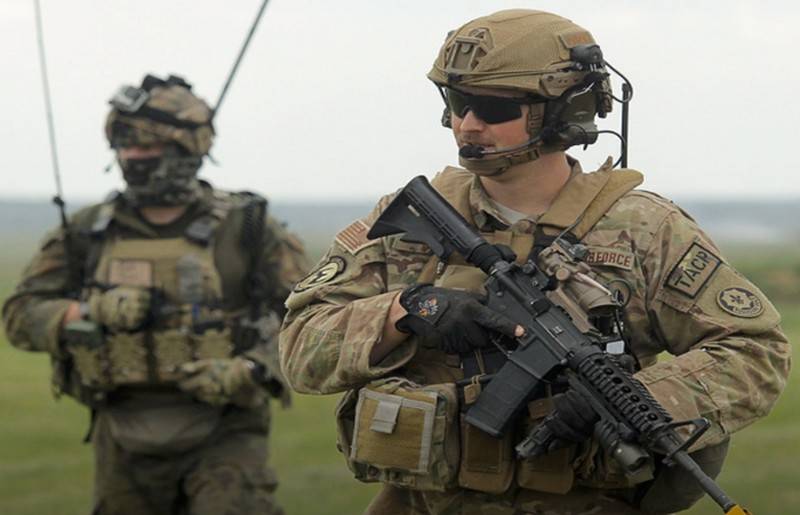 The United States has deployed the command of the Fifth Corps of the American Army in Poland. The ceremony, attended by US Ambassador to Poland Georgette Mosbacher and Defense Minister Mariusz Blaszczak, was held in Krakow.
Speaking at the commencement ceremony for the command, US Ambassador Georgette Mosbacher said that the United States and Poland had finally agreed on an agreement on "enhanced military cooperation" between the two countries. The head of the Polish military department, Mariusz Blaszczak, echoed her, confirming the signing of the final documents between the United States and Poland.
Today we have a really special day because today we are announcing the activation of the nominated command of the Fifth Corps in Poland (5th US Army Corps)
- declared Mosbacher.
According to the Minister of Defense of Poland, the Polish authorities confirm the decision to quarter the "nominated command of the fifth corps."
This decision is the crown of our actions related to the increase in the presence of American troops in Poland.
- Blaszczak said, adding that the final agreement on the military cooperation agreement between the USA and Poland was signed last week.
According to the agreements reached, to the American military already stationed in Poland, of which there are about 5 thousand, another thousand of the US military will be added.
Earlier, Warsaw said that the deployment of American troops on Polish territory would help protect the country from "Russian aggression."