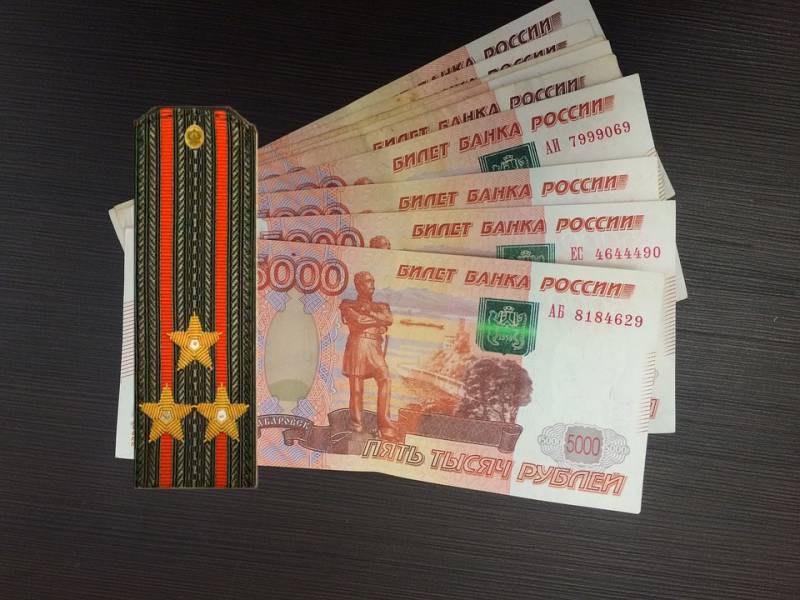 A military pension is a worthy remuneration for a former soldier for many years and conscientious military work. Different countries have different military pension systems. But they also have common features.
Military pensions in Russia
In Russia, as in other countries of the world, servicemen have a special status, and the pension system is the main measure of social support for those who left the ranks of the armed forces and security forces with military service due to seniority or in the event of disability. The foundations of pension provision for servicemen were laid back in Soviet times.
As the main conditions for the appointment of a military seniority pension, one can name at least 20 years of service (at the same time, calendar years may be less, taking into account service in special risk units, difficult climatic conditions, etc.), age 45 and older with the presence of a total work experience of 25 calendar years and 12,6 years of military service including. The size of a military pension is determined by military service, position, rank, the amount of money allowance, the availability of conditions for the appointment of allowances. It should be noted that if, after leaving the armed forces, a military pensioner continued to work in civilian structures, the presence of a military pension is not an obstacle to receiving a civilian pension.
Military retirees, on average, retire 20 years earlier than most civilian workers and employees. And this is quite fair given the difficult conditions of service in the military. Do not forget that not only pilots, submariners or paratroopers, but also signalmen, food service specialists, motorists and representatives of all military specialties without exception risk their lives, carry out orders, and serve in very difficult conditions. Therefore, it should not be surprising or outrageous that a logistician, a medical specialist, or a financier also retires on a military seniority pension at a much earlier age than civilian specialists.
How things are in other countries
Don't think that Russia's military pension provision is unique. Almost all countries in the world provide an opportunity for military personnel to retire earlier, and military pensions are also high there. In the United States, persons who have served in the armed forces for at least 20 years, as well as those who are dismissed due to disability, enjoy the right to retirement benefits after leaving the armed forces.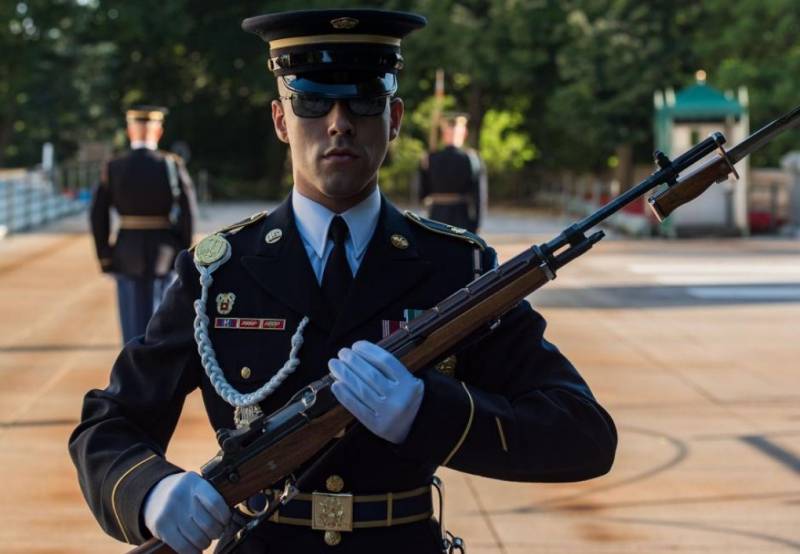 The US military knows that after leaving the service, they will receive good money
Officers are eligible for retirement after 10 years of service in officer positions. The same applies to warrant officers, sergeants, and privates if they have served in officer positions. If a disability was acquired by a soldier not due to the performance of official duties, then in order to retire on a disability pension, he must have a length of service of 8 years of service.
The size of the pension is usually 50% of the money allowance, but with a length of service of 30 years, this figure rises to 75% of the money allowance. Also, military pensioners have a number of benefits, including free travel for them and their families around the country, the right to unemployment benefits for 2 years after leaving the service. If you have the right to receive any other pension, a military pensioner can choose the one that suits him best from a financial point of view.
In the French Armed Forces, you can retire after 15 years of service. Officers who have not reached the age limit and have not served 25 years, begin to receive a military pension only upon reaching the age of 50.
Professional soldiers of the German Bundeswehr are paid severance pay upon dismissal from the armed forces. They have the right to apply for a military pension after 10 years of military service. If you have 10 years of service, the pension is set at 35% of the salary, 2% is charged for each subsequent year, and 25% for each year after 1 years of service.
Thus, an officer or non-commissioned officer who has served in the army for 30 years will receive a pension in the amount of approximately 70% of his salary by rank and position. It is also worth noting that military personnel who have served 20 years or more have a number of benefits related to housing and utility costs.
As you can see, in different countries of the world, the pension provision of military personnel has common features, but there are also some nuances. Although it is customary among civilian pensioners in Russia to envy military pensioners, I would like to note that the military pension system is not without its problems. Servicemen who have served in low ranks, for the most part, receive relatively small pensions, which, perhaps, are higher than those of many civilian specialists, but they are far from "space" ones.