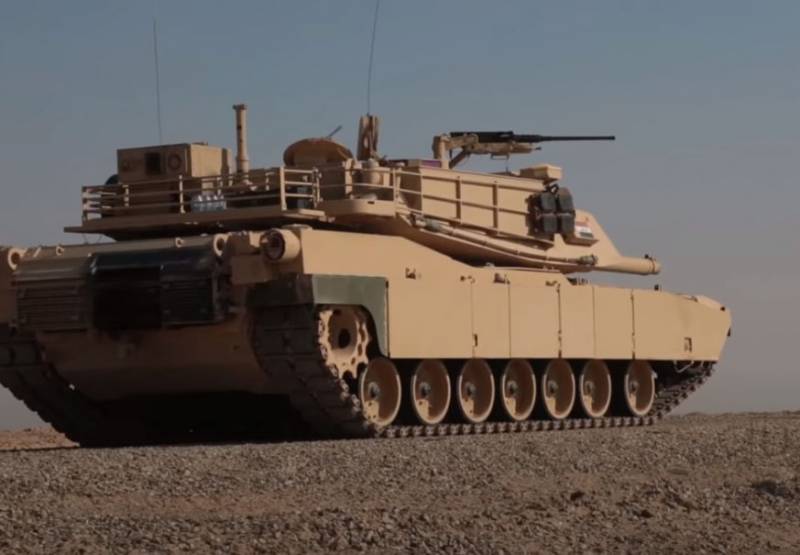 The US Army is considering a strategy to create the armored vehicles of the future. Fox News has released material highlighting the main focus of the new strategy. It aims to create relatively light armored platforms with a high degree of automation.
As noted by American journalists, part of the strategy for the design of light armored vehicles is associated with the use of active protection systems (KAZ), increasing speed, maneuverability, and "survivability."
From the material:
The idea for such armored vehicles is to detect the enemy before he detects you. This will allow him to be destroyed, preventing them from hitting.
The United States notes that the Pentagon currently has no plans to create a new generation of heavy armored vehicles:
They are not yet considering the possibility of replacing the Abrams tank with something in the future - to replace it with something equally heavy. Today "Abrams" provides high "survivability", but it lacks speed so as not to have problems against lightweight, progressive armored vehicles with effective means of destruction. Also
Tanks
Abrams cannot reach a number of points in the terrain as they are too heavy. For example, overcoming conventional bridges becomes a serious test for the crews of the Abrams tanks. The bridges may simply not be able to support the weight of this tank, so it is often necessary to adjust the route.
The new strategy involves the creation of new materials that would be lighter than modern armor and at least not inferior to it in terms of strength and protective functions. Several US research laboratories are working on the creation of such materials.
The Next-Generation Combat Vehicle (NGCV) with a 50-mm automatic cannon and an engine with a capacity of about 1 hp is cited as an example of activities within the framework of this strategy. Such work is considered aimed at the production of armored vehicles to replace the Bradley armored vehicles.