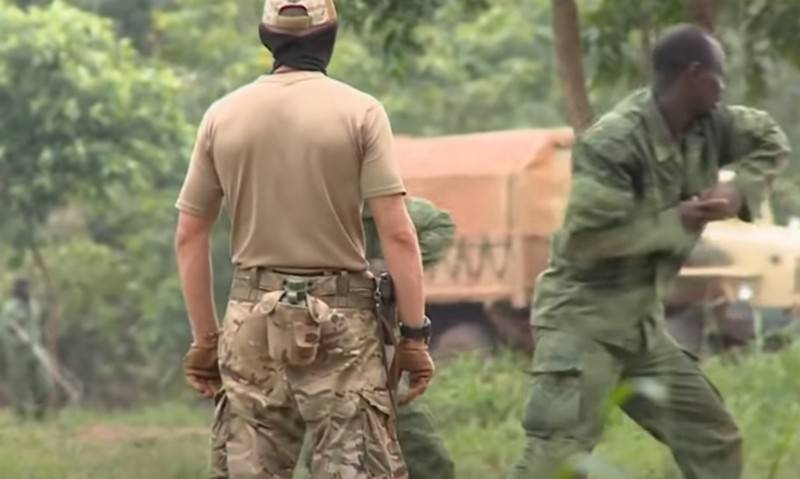 Russia can establish its military bases on the territory of six African states at any time. This is stated in a confidential document of the German Foreign Ministry, German media write.
The document of the German Foreign Ministry "exposes suspicious plans" of Russia on the African continent. It is reported to be dated last fall.
It is noted that Russia in Africa is promoting its interests through military cooperation with regimes, many of which are "dictatorial." According to the German Foreign Ministry, since 2015, Moscow has signed documents on military cooperation with 21 countries, although before it was only four.
The drafters of the document claim that Russia "on a contractual basis guaranteed" the right to establish military bases in the following African states: CAR (Central African Republic), Egypt, Eritrea, Madagascar, Mozambique and Sudan.
In addition, the Russian military, where in secrecy and where openly, train the military personnel of African countries. Many African military personnel are trained at the universities of the Russian Ministry of Defense. Russian military companies, in particular PMC Wagner, are also training the military.
At the same time, in many countries, it is not only the official army of Russia that is involved and participates in preparation for long-term deployment. First of all, the stake is placed on private armies, for example, the "Wagner Group"
- the document says.
Also, according to German analysts, Russia ranks first in arms deliveries to Africa (37,6%), followed by the United States with 16%, followed by France with 14% and China with 9%.
Thus, the German experts sum up, "Putin's Russia" gives African dictators security guarantees against "color revolutions."
Some African nations perceive Russia "on an equal footing with the United States" - this is one of the main goals of the Putin regime striving for "the former greatness"
they add.