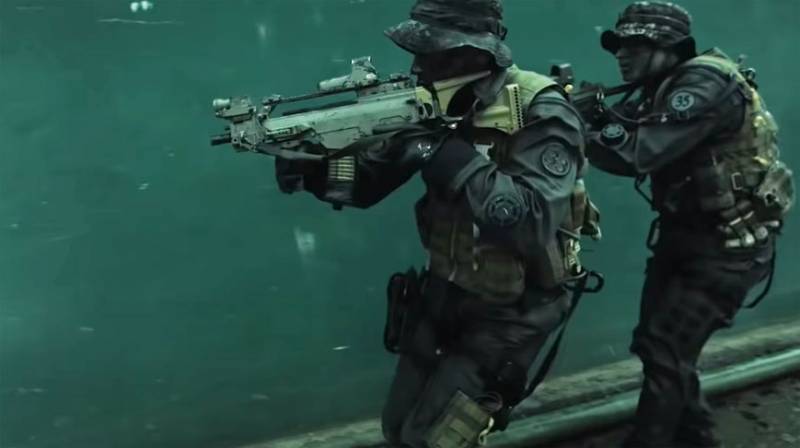 The information that the company of the elite formation of special operations forces KSK was disbanded in Germany was confirmed. According to reports from German sources, it is said that the decision was made at the Ministry of Defense of the Federal Republic of Germany on the basis of an investigation.
About the reasons
In the course of the investigation, numerous facts were confirmed, indicating that the special forces of the German armed forces were committed to a radical ultra-right ideology.
It is noted that "these are not isolated cases when soldiers profess neo-Nazi ideology, but the revealed activity of an entire ultra-right extremist network." Representatives of the research department on right-wing extremism at the University of Applied Sciences Dusseldorf confirmed the facts of the commitment of the military to the radical trend. It was these specialists who were involved by the Bundeswehr to analyze the data obtained on the life and activities of the elite unit's military personnel.
Initially, German Defense Minister Annegret Kramp-Karrenbauer announced its readiness to disband the 2nd KSK company a few weeks ago. Now it became known that the company was completely disbanded. The department, meanwhile, said that they intend to resist any manifestations of extremism in the armed forces, be it right, left or Islamist ideology.
German military counterintelligence claims that a total of 500 German servicemen were involved in the investigation. Of these, about a hundred were identified as adherents of neo-Nazi ideology. They found relevant literature, videos of a radical persuasion, symbolism.
Now it is planned that the new composition of the spetsnaz company will be formed by October of this year.
For reference: Special Forces KSK was created in 1996 to focus on special operations, including counterterrorism, hostage rescue and intelligence gathering. Until recently, its strength was approximately 1,1 thousand people (after the disbandment of one of the companies, about a thousand remained).