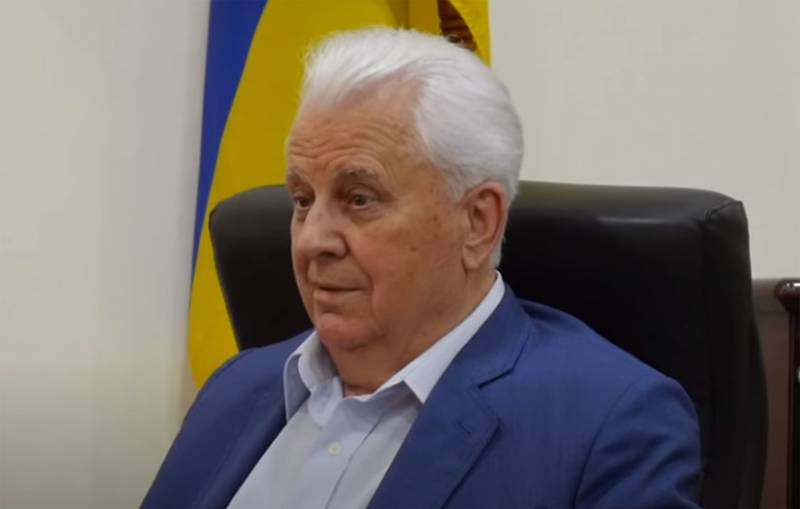 The appointment of Leonid Kravchuk as the head of the Ukrainian representative office in the Trilateral Contact Group on a settlement in Donbass was commented on by the Minister of Foreign Affairs of Ukraine Dmitry Kuleba. According to Kuleba, Kravchuk has enormous political experience, which can bring many advantages to Ukraine.
Particular attention was drawn to the statement of Dmitry Kuleba on the future visit of Leonid Kravchuk to Belarus:
The first president of Ukraine is able to strengthen the work of the delegation. And one must take into account the fact that Leonid Kravchuk's trips to Belarus end unexpectedly - for example, the collapse of the USSR.
Soon Kravchuk plans to leave for Belarus to participate in the next round of negotiations of the contact group.
Meanwhile, reports are coming from Donetsk that units of the Armed Forces of Ukraine have begun engineering work near Dzerzhinsk. It is emphasized that no work has been agreed upon by the military in this area. It was noted that the Ukrainian troops can use the ceasefire to strengthen their positions at the line of contact. In this regard, the relevant information was brought to the representatives of the Joint Center for Control and Coordination of the Parties.
Let's remind that the regime of a comprehensive ceasefire has been in effect in Donbas since July 27. Kiev, for its part, has already managed to accuse the DPR NM of "violations and shelling", to which the Armed Forces of Ukraine allegedly do not respond.