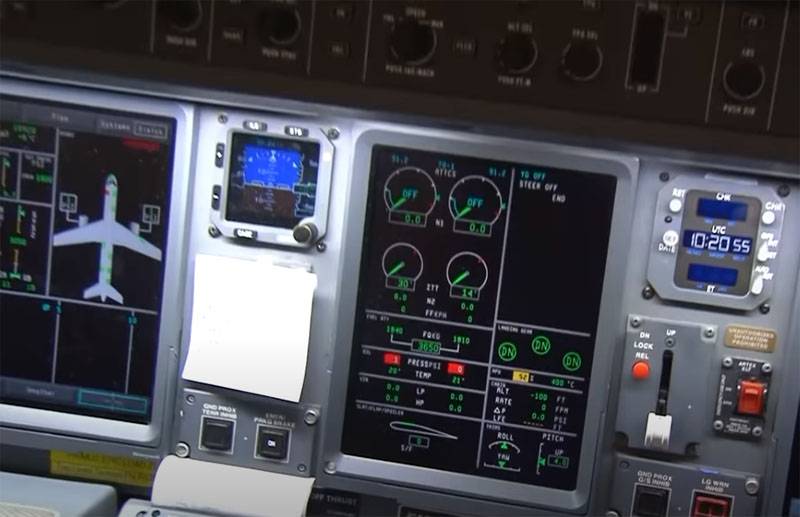 Against the background of Polish accusations against Russia that the Tu-154 of President Kaczynski was allegedly "loaded with TNT" during maintenance in the Russian Federation, information about the plane of the current Polish president appeared.
An article was published in Wirtualna Polska, which says that the pilots of "board number 1" a few days ago violated the instructions when transporting the head of state. It is reported that the Embraer 175 aircraft with Andrzej Duda on board flew from Babimost airport (near the city of Zielona Gora, Poland) at a time when there was no dispatcher at his workplace. In the Polish press they write that no one gave permission to take off to the pilots of "board number 1", and they, in violation of one of the basic instructions, nevertheless began the flight.
It was noted that these actions could lead to serious consequences, because at that moment, for example, another plane could come in for landing or some work could be carried out on the runway.
Now, both pilots are allegedly suspended from work, investigations are underway under the supervision of the State Commission, which is investigating aviation accidents.
The Polish media emphasize the fact that the incident was not registered immediately. The data that the plane with President Duda on board began to take off without the appropriate permission of the dispatcher was recorded only a week after that incident.
This situation drew attention to itself due to the fact that Polish pilots are not for the first time ignoring controllers' commands. When the Tu-154 with Lech Kaczynski on board landed in Smolensk, the pilots did not fulfill the instructions of the dispatchers to leave for an alternate airfield due to the sharply deteriorating weather. Now Polish pilots decide to take off at a time when the controller is not even "on the tower". In such a situation, Polish conspiracy theorists, who do not consider it necessary to notice the obvious, can only find the "external causes" of the same catastrophe near Smolensk. The version with "TNT embedded in Russia" has already been criticized in Poland itself, asking the commission a fair question: "Why, in this case, did the Russians have to wait until board # 1 will fly to Russia?"