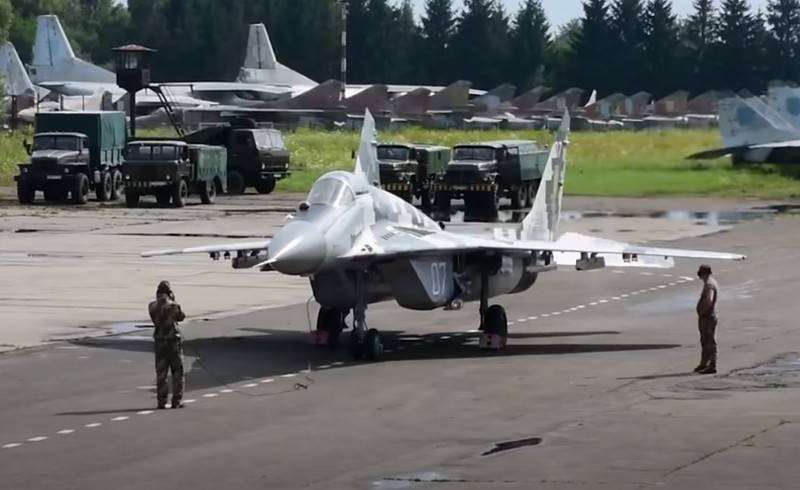 Israel will modernize the Ukrainian MiG-29 fighters. According to the Defense Express portal with reference to the Ministry of Defense of Ukraine, the Israeli company Elbit Systems has received documents from Jerusalem allowing modernization of Ukrainian aircraft.
As the newspaper writes, the need for an Israeli company to obtain permits is caused by the need to take into account the requirements of the Ukrainian side on the technological component of aircraft modernization. The documents spell out the peculiarities of the interaction of the parties, as well as the compatibility of various fighter systems, and those responsible for their integration.
Nothing is reported about the modernization itself, the portal writes that the improvements will make it possible "to make a qualitative leap in increasing the combat capabilities of the MiG-29." In particular, the fighter should receive a new radar and weapons control system that would allow "work on the ground."
Ukraine's intention to modernize 11 MiG-29 fighters was announced at the end of last summer. It was immediately emphasized that the work would be carried out by specialists from the Israeli company Elbit Systems. At the same time, it was argued that the modernized fighters would receive fundamentally new capabilities and the latest weapons for conducting air combat.
At the same time, some military experts questioned the ability of Israeli specialists to carry out a high-quality and functional modernization of Soviet fighters. Earlier, Elbit Systems, together with German specialists, has already tried to modernize the MiG-29 in Romania under the Sniper program. As a result, this program did not have development and success, and all the modernized MiG-29s were removed from service.
However, wait and see how the fate of the Ukrainian modernized fighters will develop.