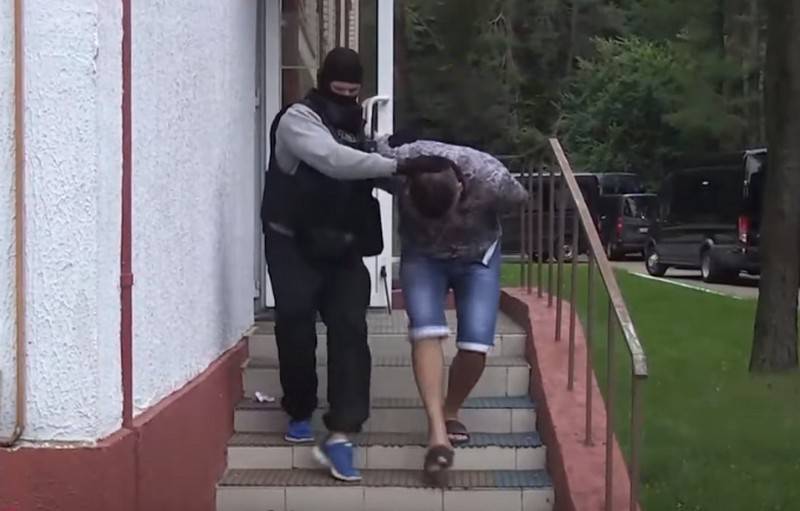 Belarus handed over to Ukraine a list of detained Russians, all of them will be checked for participation in hostilities in the Donbass. This was stated by the head of the Ministry of Foreign Affairs of Ukraine Dmitry Kuleba.
According to Kuleba, the Ukrainian law enforcement agencies are currently "actively working" on the list provided. It has already been established that there are "definitely not seven citizens of Ukraine, but much more."
We received a list of citizens detained by Belarus, and the Ministry of Foreign Affairs of Belarus turned to us with a request to transfer the specified document to the competent authorities of Ukraine for verification for the commission of crimes by these persons in our state and participation in hostilities
- said the head of the Ukrainian Foreign Ministry, adding that Kiev does not recognize a second citizenship and everyone who has a Ukrainian passport are citizens of Ukraine.
At the same time, the ombudsman for human rights in Russia, Tatyana Moskalkova, said that there is no substantiated and sufficient evidence of the guilt of Russian citizens detained in Belarus. The Ombudsman recalled that the ombudsman can act only upon receipt of an appropriate appeal, but so far such an appeal has not been received.
Earlier, the Russian Foreign Ministry criticized Minsk's version of the detention of Russian citizens in Belarus.
The odious interpretation by the Belarusian side (...) does not stand up to criticism. (...) the specified group followed in transit through Minsk to Istanbul, having on hand all the necessary documents, including air tickets. All logistics on the territory of Belarus were provided by a Belarusian company. For unknown reasons, the group did not make it to their flight Minsk-Istanbul and had to stay in Belarus while waiting for the purchase of new air tickets by the Belarusian company
- stated in the Ministry of Foreign Affairs.
The Russian Foreign Ministry demanded "to immediately provide access for consular officers to Russian citizens," and also "to stop whipping up negativity."