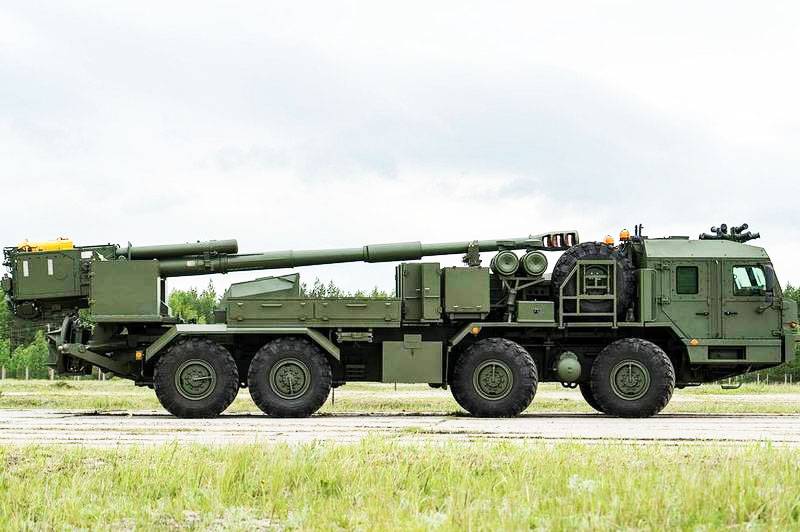 Not so long ago, the Burevestnik Central Research Institute, which is developing a promising self-propelled artillery gun as part of the Sketch development work, presented the appearance of its "brainchild". It is a self-propelled artillery gun, the name of which is designated as "Malva".
The SAO 2S43 project was implemented, as stated, based on the 152-mm 2A64 cannon. At the same time, in the mode of providing open data about the project, it was added that "it is possible to install and modernized versions of the gun."
The experts' attention was drawn to the fact that "Malva" is made on a wheeled chassis. In this regard, the conversation turned to a kind of tendency in which, in different armies of the world, new and promising CAO (ACS) are created precisely on platforms with a wheel formula. In the case of Malva, this is the 8x8.1 variation. We are talking about the platform of the Bryansk Automobile Plant BAZ-6910 of the so-called 20th series. According to some reports, we can talk specifically about the modification of four-axle platforms from BAZ, which is equipped, for example, with the Krasukha-2 electronic warfare system.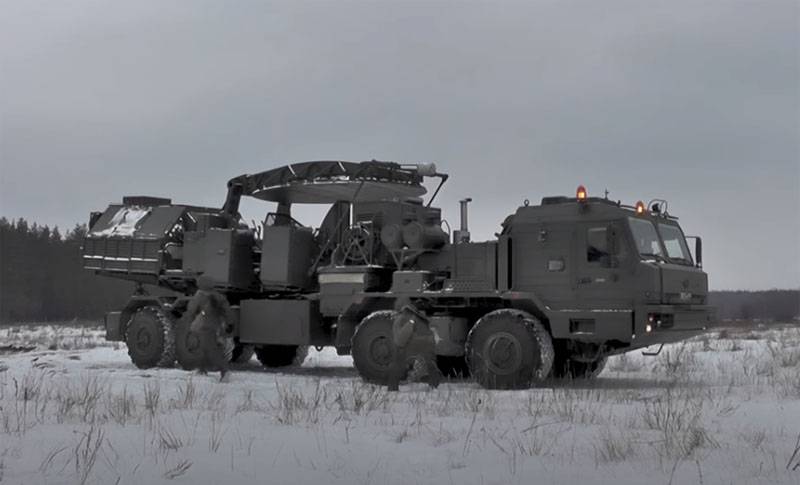 In the case of Malva, they preferred to abandon the platform version from the Minsk Wheeled Tractor Plant in favor of the option from the Bryansk manufacturers.
In this regard, the question is being discussed of why the wheeled chassis was chosen for the newest domestic artillery self-propelled gun.
Several versions have been put forward to answer this question. The main one is related to the fact that with the linear dimensions of the gun, it is the wheeled platform that allows you to maintain an acceptable mass of the entire artillery complex. "Putting" 2A64 on a tracked platform will actually get the second 42-ton Msta-S ACS. The wheeled chassis makes it possible to reduce the total weight of this self-propelled artillery weapon (SAO), and, according to the official website of the Bryansk Automobile Plant, 8x8.1 platforms allow traffic on all types of roads and terrain. That is, the wheeled platform does not mean that the self-propelled passability will significantly decrease. Losing weight also means increasing speed, which is important if the "Malva" needs to be transferred in a short time to one or another section of the operation.
Recall that within the framework of the Sketch R&D, other "flower" complexes are being developed: in addition to "Malva", for example, this is a 120-mm "Phlox" based on the "Ural" truck, namely the three-axle all-wheel drive "Ural-VV" with YaMZ- 6565 with 270 hp