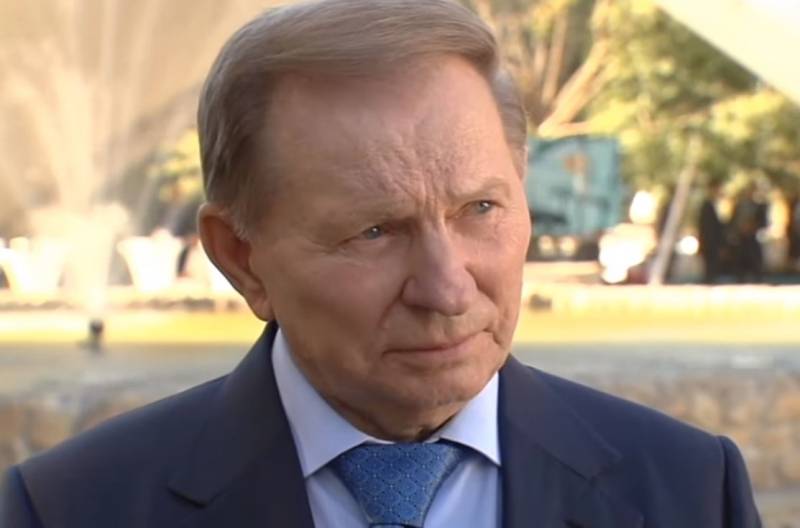 Former Ukrainian President Leonid Danilovich Kuchma, who until recently held the post of the official representative of Ukraine in the Minsk negotiating group on the settlement of the Donbas conflict, no longer participates in the Minsk format.
The Ukrainian guarantor (Zelensky) claims that Kuchma's displacement took place at the request of Leonid Danilovich, since "it is difficult for him there."
A version is being put forward, based on the conclusions of experts, that the resignation of the official representative is connected with the policy of concentration in the hands of the head of the Office of the President of Ukraine Andriy Yermak of all levers of control of the negotiation process. It is assumed that the Ukrainian side may demand that the Kremlin change the composition of the negotiators in order to move the Minsk talks off the ground.
Earlier, Andriy Yermak announced his intention to put to a referendum the issue of the special status of Donbass and the desire to stop the conflict.
A ceasefire has been in effect on the contact line since yesterday. According to media reports, almost immediately after its offensive in one of the units of the Ukrainian army, a serviceman received bodily injuries, and the fighters of the NM LDPR had nothing to do with this. In the 24th brigade of the Armed Forces of Ukraine, located near the village of Troitskoye, a conflict erupted between the Ukrainian military. It all started with a joint drinking of alcoholic beverages, the reason for which was a truce. During the booze, the sergeant beat the soldier with the butt of a machine gun, as a result of which the fighter, who was injured, had to be sent to a medical company.
In general, the ceasefire, which bears the loud name of "comprehensive, as long as the parties to the conflict are respected. Recall that some time ago, President of Ukraine Volodymyr Zelensky called the Kremlin, which caused a storm of emotions from opponents of the President of Ukraine in Ukraine itself.