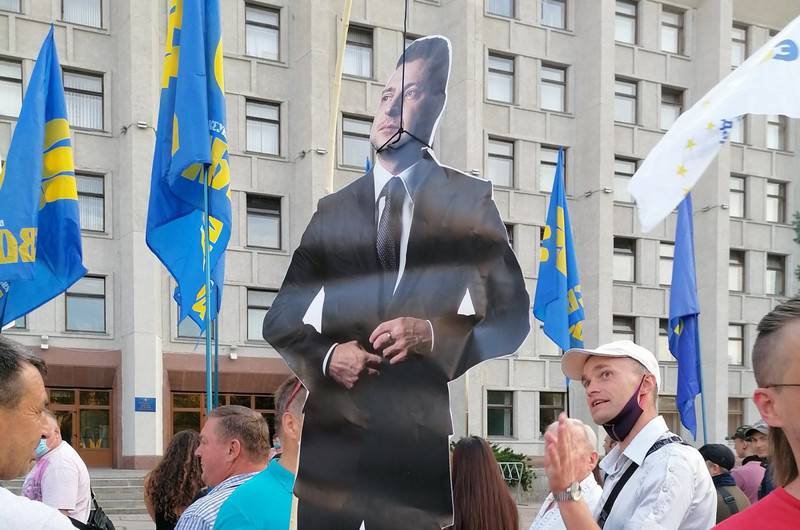 Ukrainian nationalists strongly opposed the establishment of a ceasefire in the Donbass. According to "Strana.ua", the radicals held a protest action in Poltava.
Radically-minded citizens of Ukraine demanded to end the ceasefire regime in Donbass, since it (the ceasefire - approx.) "Endangers not only Ukrainian soldiers in the east, but also the security of the state as a whole."
Any agreements concluded with Russia are not worth the paper on which they are signed! Russia in the international arena behaves like a typical street thief who always lies to avoid responsibility
- said the former "veteran" of "Azov" Andrey Olefirenko.
The rally showed the figure of the President of the country Zelensky, suspended by the neck.
People expected the movie hero to be president, but he turned out to be a nonentity. Why did you decide to hang it? To support! This is how I support him!
- said one of the protesters.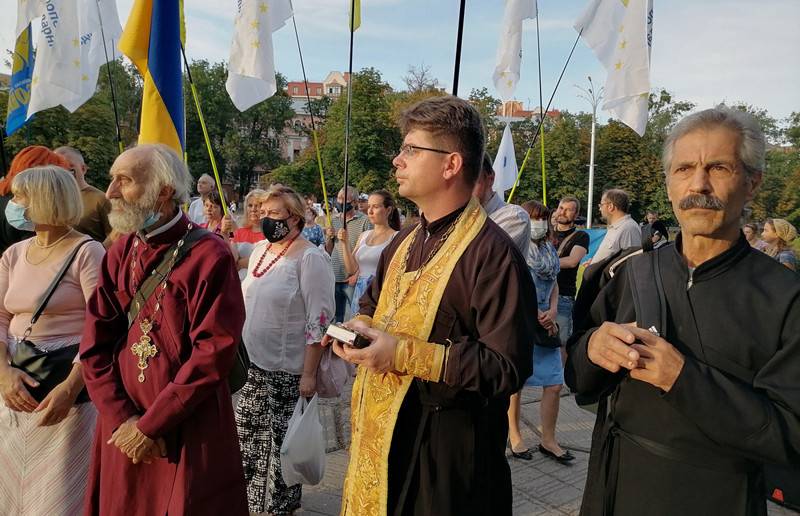 At the end of the action, the priests of the new Orthodox Church of Ukraine, created with the help of the former president of the country Poroshenko, held a prayer "in support of the Ukrainian army."
Earlier, the Archbishop of Kharkiv and Poltava OCU Afanasy Shkurupiy called Zelensky a traitor because of the ceasefire. He accused the President of Ukraine and the General Staff of the Armed Forces of Ukraine of betraying the country's interests through negotiations with Russia within the framework of the Minsk Agreements.
Recall that the full ceasefire began to operate in Donbas from 00:01 on July 27, 2020.