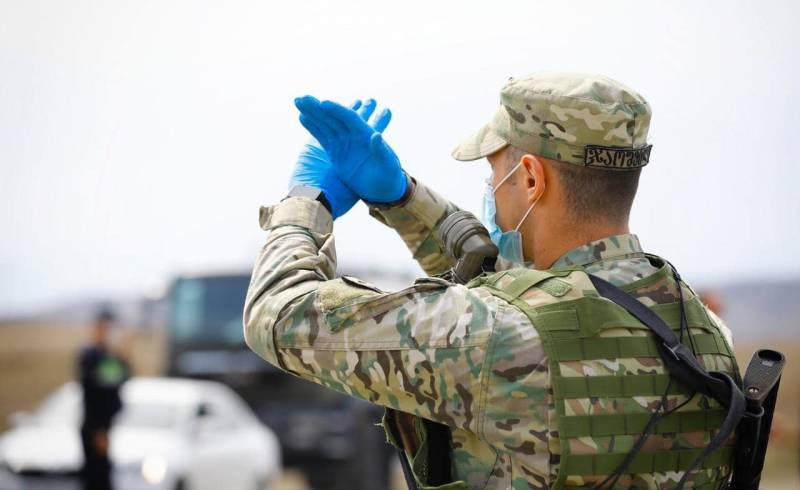 In Georgia, they decided to change the legislation concerning military service. First of all, the changes will affect the issues of granting a respite for those whom the Georgian military registration and enlistment offices are going to call into the army.
The amendments to the legislation were initiated by the Defense and Security Committee of Georgia. The chairman of this committee, Irakli Sesiashvili, said about an obvious shortage of young people "in the recruitment segment." To resolve this issue, the issue of granting deferrals was agreed.
In particular, for persons of draft age, the repeated deferral from military service is canceled. Until now, the legislation in Georgia did not regulate such a moment as the absence of a delay in obtaining a second education (a lower level).
For example, the first deferral was granted upon admission to a university, the second - after receiving a diploma of higher education and admission, for example, to a vocational school. There is no such right in many countries.
Earlier in Georgia, measures were already taken to increase the number of conscripts in the armed forces. In particular, the upper level of the draft age was raised to 34 years. In 2013, Georgian deputies supported the initiative to reduce conscription service from one and a half years to one year. In the same year, it was announced that by 1 the Georgian armed forces would completely switch to a contract basis. But this did not happen either by 2017 or by 2017. Now the Ministry of Defense of Georgia is doing everything to also increase the number of conscripts in the army structures, which may also indicate the problems with the involvement of contract soldiers.