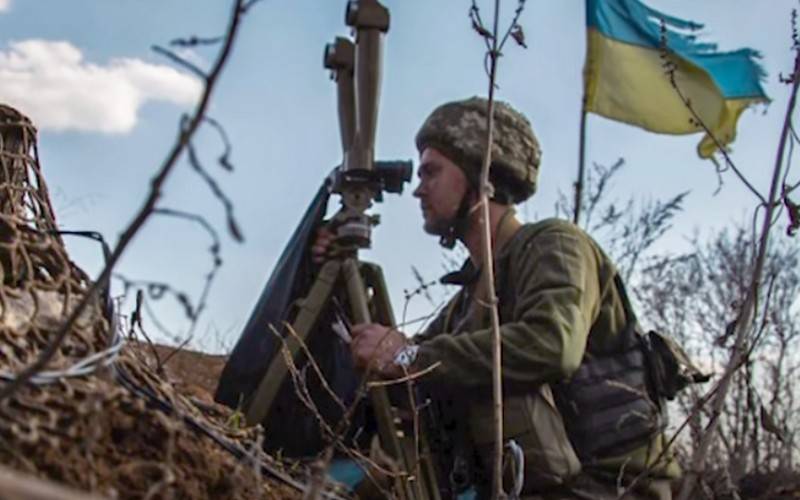 The ceasefire regime, introduced in Donbass from 00:01 on July 27, 2020, is currently observed by both sides, no ceasefire violations have been recorded. This was reported in the DPR office in the Joint Center for Control and Coordination of the Ceasefire Regime (JCCC).
Since the entry into force of the relevant measures (ensuring the ceasefire), (...) violations of the ceasefire by the armed formations of Ukraine have not been recorded
- said in a statement.
The People's Militia Command of the DPR and LPR reported that the ceasefire orders were communicated to the servicemen on July 26.
A similar statement was received from the Ukrainian security forces, the command of the JFO announced the receipt of an order to observe a full and comprehensive ceasefire in Donbass.
According to the decision of the Contact Group of July 22, 2020, on July 26, 2020, an order was issued by the Commander of the Joint Forces on compliance with a full and comprehensive ceasefire.
- said the press service of the JFO.
At the same time, the headquarters of the command of the military operation in Donbass stressed that the measures taken "do not deprive the Ukrainian military of the right to return fire."
Recall that the contact group on Donbass on July 22 agreed on additional measures to strengthen the ceasefire as part of the ceasefire concluded on July 21, 2019. These measures included: a ban on offensive and reconnaissance and sabotage actions, the use of any UAVs, a ban on firing, including sniper fire, the deployment of heavy weapons in settlements and their surroundings.