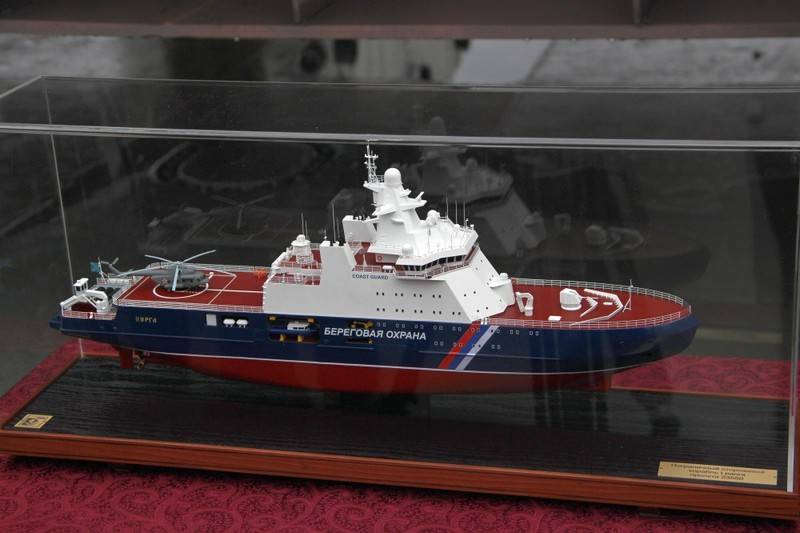 In Vyborg they laid the foundation for the 1st rank ice-class patrol ship of the project 22550. The ceremony took place at the Vyborg Shipyard.
The laid down lead patrol boat "Purga" for the Coast Guard of the Border Guard Service of the FSB of the Russian Federation will be built under the contract between the FSB and the Vyborg Shipyard (VSZ) for two ships of Project 23550 (code "Ermak"). The transfer of the ship to the customer is scheduled for 2024. The bookmark of the second ship in the series is scheduled for next year, reports the bmpd blog.
The ship will be built according to a modified project 23550 (code "Arctic"), according to which two multifunctional ice-class patrol ships for the Russian Navy are being built at the Admiralty Shipyards. The developer of the project 22350 in both versions is Almaz Central Marine Design Bureau.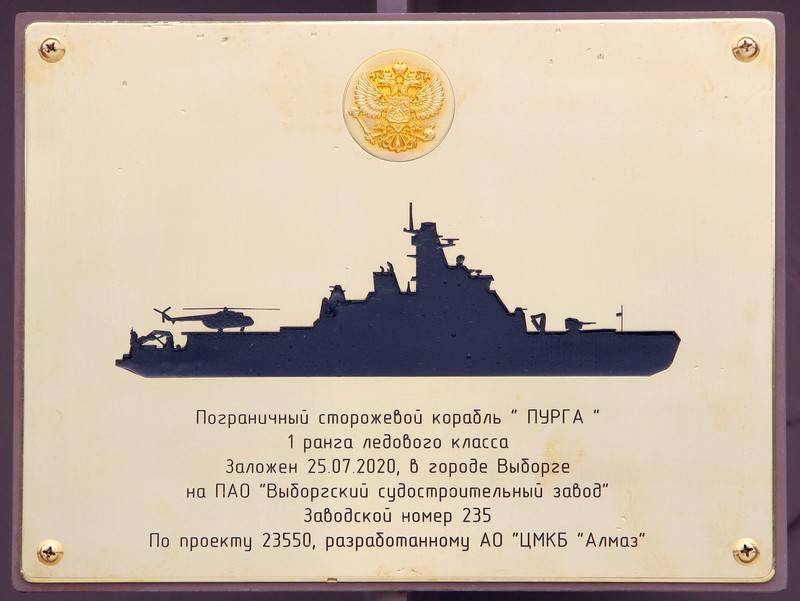 According to the available information, the border ship's armament will be: 76-mm artillery mount AK-176MA, two 30-mm anti-aircraft artillery mounts AK-306M, four 12,7-mm machine guns, MANPADS launchers. In the aft part of the ship there is a landing pontoon for delivering cargo to the coast. This ship will have two helicopter hangars - a large one (for a Ka-27 class helicopter) and a small one (for a Ka-226 or UAV class helicopter); the helipad can accommodate Mi-8 class helicopters.
At present, two ice-class patrol ships under Project 23550 - Ivan Papanin and Nikolai Zubov - are being built at the Admiralteiskie Verfi shipyard for the Russian Navy. The dates for the transfer of the ships are 2023 and 2024.
The ships are capable of speeds up to 18 knots. The displacement is about 8500 tons, the length is over 100 m, the width is about 20 m, the autonomy of navigation is about 70 days. The cruising range is 10 thousand nautical miles. Breakable ice - up to 1,7 meters.