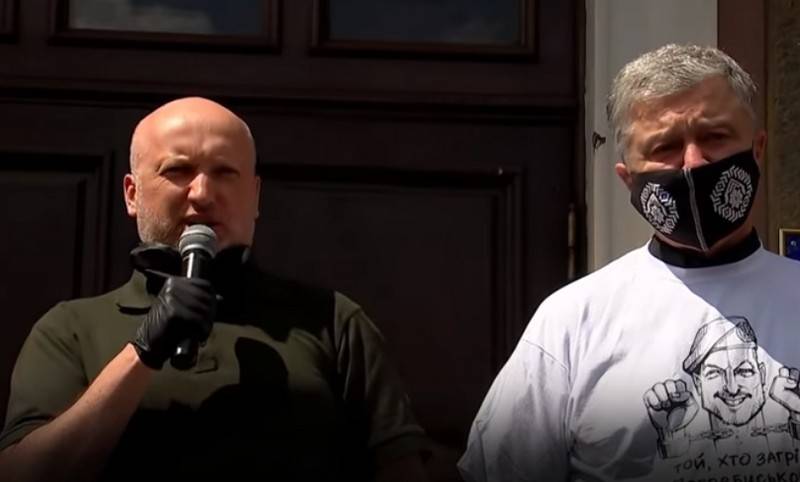 Former Secretary of the National Security and Defense Council (NSDC) of Ukraine Oleksandr Turchinov announced his readiness to personally go to the assault on Crimea as soon as he received an order to attack the peninsula from President Zelensky. He announced this to the publication "Censor.net".
Turchinov said he was ready to "go first in the assault columns" if Zelensky decides to attack. At the same time, he stressed that the Ukrainian president does not have any restrictions for "protecting the country from aggression and liberating Crimea", since Russia denounced the Kharkov agreements, which allow Russian troops to be on the territory of the peninsula.
I gave answers to the questions of investigators about the reasons for not conducting offensive operations in Crimea and, if necessary, I am ready to answer more. It will be much more difficult for the current president to answer these questions. If he suddenly decides to attack, I will be in the forefront of the assault battalion.
- he said.
Turchinov's statement has already been commented on in Russia. Thus, Russian Senator Alexei Pushkov ridiculed Turchinov, saying that the former head of the NSDC makes such statements and demonstrates "rare courage", knowing that no one is going to send him to Crimea.
Zelensky will not give such an order, just as Poroshenko did not. But drawing the attention of the media to your pseudo-heroism is another matter.
- said Pushkov.
In turn, the senator from Crimea Sergei Tsekov doubted Turchinov's mental health, advising him to take a white flag with him "to the assault" so that he had something to wave when he surrendered.