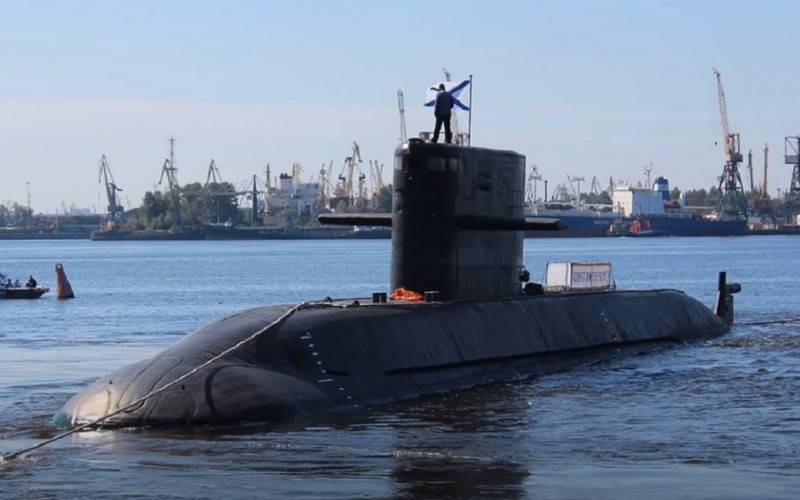 An air-independent (anaerobic) power plant (VNEU) for diesel-electric submarines will be created by the end of 2023. This was stated by the General Director of the United Shipbuilding Corporation (USC) Alexei Rakhmanov in an interview with the National Defense magazine.
According to Rakhmanov, design work is currently underway within the framework of the state contract concluded in October 2019 between the Rubin Central Design Bureau and the Ministry of Industry and Trade of Russia for the creation of a prototype shipboard VNEU.
Design work is in progress. However, the decision on the practical implementation of this technology in specific projects will be made only based on the results of the contract - no earlier than the end of 2023
- he said.
It is assumed that the first VNEU will be installed on Project 677 Lada submarines, which has already been repeatedly announced. The use of an air-independent installation on the Amur-1650 submarines intended for export is also being considered. Russia proposed to build such diesel-electric submarines for India.
It should be noted that in addition to the Rubin Central Design Bureau MT, the Malakhit Marine Bureau is also developing its own air-independent installation for diesel-electric submarines, and the work is being carried out on an initiative basis.
The use of VNEU relieves the ship from the need to float to the surface to recharge the batteries and replenish the air supply necessary for the operation of diesel generators in a submerged position. Finding diesel-electric submarines with VNEU under water can reach 14 days without surfacing.