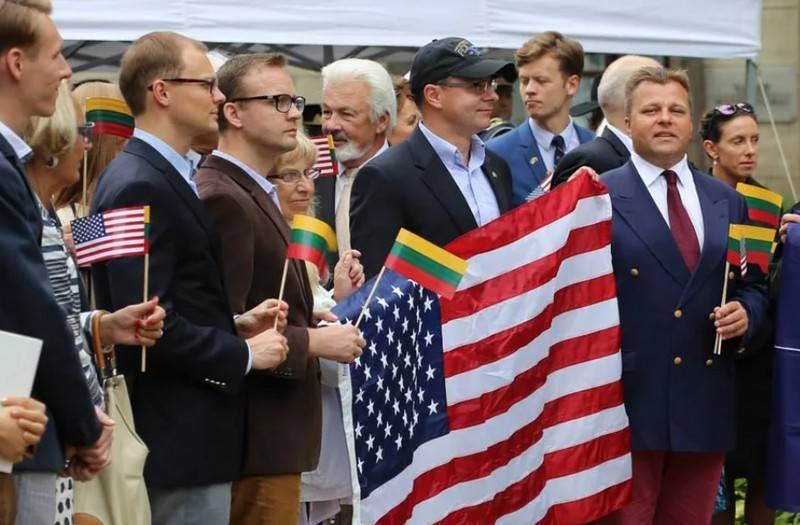 The United States and the Baltic states condemned "Russia's attempts to rewrite
history
". The corresponding joint statement was made by the head of the US State Department Mike Pompeo, the foreign ministers of Estonia Urmas Reinsalu, Latvia Edgars Rinkevich and Lithuania Linas Linkevichus.
According to a joint statement issued on the 80th anniversary of Welles' declaration, Russia has continued to attempt to "rewrite history" to justify the occupation of the Baltic states in 1940. The statement also expresses support for allied relations in NATO, "aimed at protecting peace and stability."
We stand firmly against all attempts by Russia to rewrite history in order to justify the occupation of the Baltic States and the annexation by the Soviet Union in 1940. Welles' Declaration testifies that already in 1940 the free world saw the actions of the Soviet Union as they were: illegal annexation by force
- said in a statement.
In response, US Secretary of State Mike Pompeo said that the US had never recognized the entry of Latvia, Lithuania and Estonia into the USSR. He added that the US-Baltic partnership is based on a "shared commitment to democracy, human rights and the rule of law."
In addition, the foreign ministers of the Baltic republics said they highly appreciate the "US contribution to the defense of Europe", especially the dispatch of American troops to the Baltic territory, which contributes to the "containment of a potential enemy," which of course means Russia.
The Welles Declaration is a diplomatic document condemning the annexation of the Baltics by the Soviet Union in 1940. The document was signed by US Deputy Secretary of State Sumner Welles on July 23, 1940, after the entry of Soviet troops into the Baltic States and the proclamation of the Latvian, Lithuanian and Estonian Soviet republics as part of the USSR. The declaration was valid until 1991, and ceased to exist after the collapse of the Union.