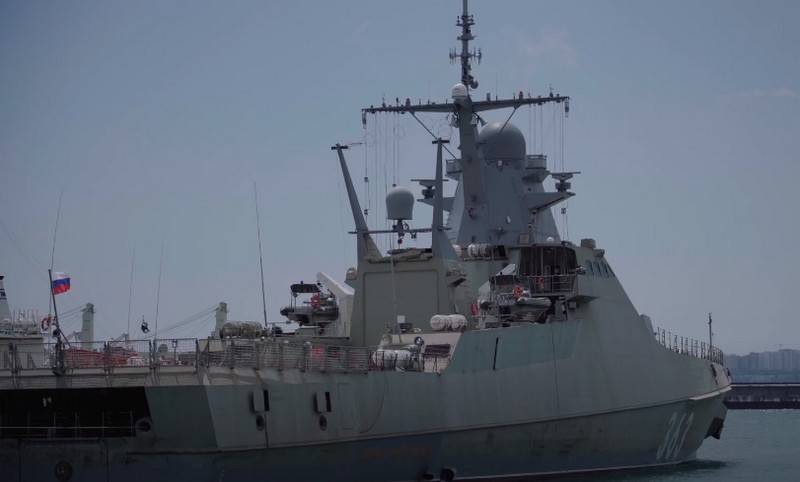 The third patrol ship of project 22160 "Pavel Derzhavin" began the stage of factory sea trials, having gone out to sea for the first time for tests. The press service of the Black Sea
fleet
.
The crew of the newest patrol ship "Pavel Derzhavin" went out to sea for the first time and began to undergo factory sea trials
- says the message of the fleet.
During this stage of testing, all systems of the ship will be checked, the main power plant is operable in different modes of operation, backup mechanisms and various equipment will be tested, including when switching to emergency power supplies, and the operation of in-ship communications will be checked.
Upon completion of the factory sea trials, the ship will return to the Zaliv shipyard, where the ship systems, devices and mechanisms will be revised and preparations for the next stage of testing will be carried out.
Patrol ship "Pavel Derzhavin" is the third ship of Project 22160 and the second serial ship in a series of five units. The construction contract was signed in 2014, the entire series is intended for the Black Sea Fleet. The ship will join the formation of ships guarding the water area of ​​the Novorossiysk naval base of the Black Sea Fleet.
This corvette is the first one built at the Kerch Shipyard "Zaliv". Laid down on February 18, 2016, launched on February 21, 2019. The transfer of the ship to the customer is scheduled for this year.
The lead ship and the first serial "Vasily Bykov" and "Dmitry Rogachev" are already serving in the Black Sea Fleet.
Recall that the construction of the entire series of these ships was delayed due to import substitution of the power plant. All ships of the series, except for the lead Vasily Bykov, on which the German MAN diesel gear units are installed, will receive diesel gear units manufactured by the Kolomensky Zavod.