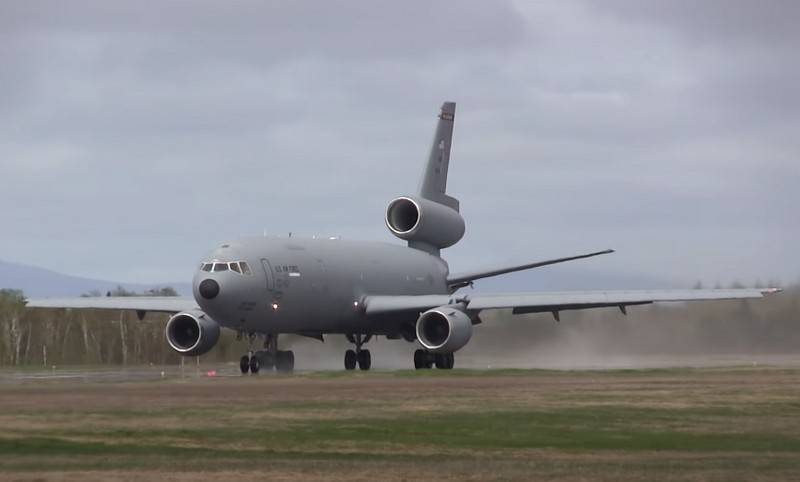 The US Air Force has begun decommissioning the KC-10 Extender tanker aircraft, which are gradually being replaced by the new KC-46 Pegasus tankers. As NPlus1 reports with reference to Air Force Magazine, on July 13, 2020, the Air Force command decommissioned the first KC-10 Extender.
According to the report, the first decommissioned KS-10 tanker served 33 years, having flown more than 33 thousand hours during this time. According to official information, this aircraft, numbered 860036, has refueled about 125 different aircraft in the air during its service.
After a decommissioning ceremony at an airbase in New Jersey, the decommissioned aircraft was sent to Arizona to the 309th Aerospace Maintenance and Repair Group (AMARG) site, better known as the "aircraft graveyard."
According to the US Air Force Command, a total of 59 KS-10 Extender aircraft are planned to be decommissioned. The decommissioned aircraft will not be transferred to third countries, all of them will be sent to Arizona, where some of them will be mothballed, and the rest will be taken apart for parts for the first.
The Extender fuel-refueling aircraft was developed in the late 70s of the 20th century on the basis of the DC-10 passenger aircraft. Introduced into service in 1981. The aircraft is 55,4 meters long, has a wingspan of 50,4 meters and a height of 17,7 meters. The flight speed is 866 km / h, the flight range is up to 7,1 thousand km. Max. takeoff weight - 268,9 tons. The KC-10 is capable of carrying up to 165,5 tons of fuel.