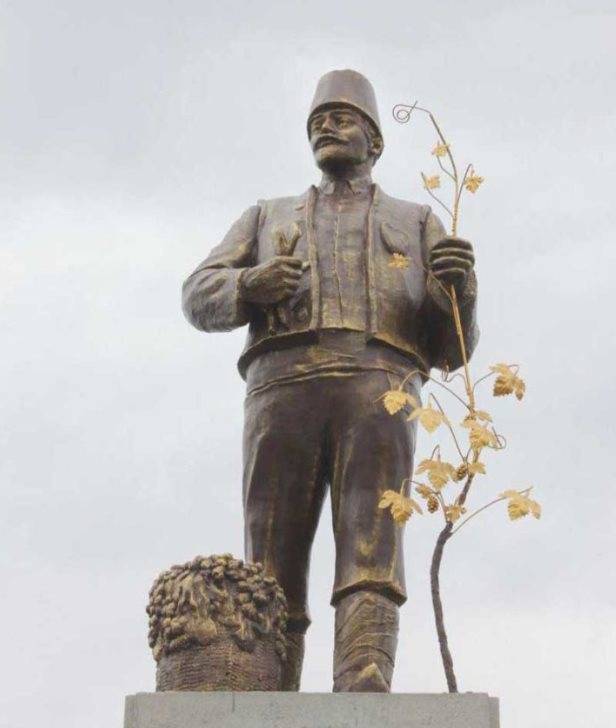 Ukrainian decommunization never ceases to amaze, and even the citizens of Ukraine themselves. One of the few monuments to Vladimir Lenin that survived after long months of "de-Sovietization" was a monument in the Odessa region. But the hands of the decommunisers also reached him.
They decided not to dismantle the monument, but at the same time, what is called, creative thinking was shown. Instead of the usual Ilyich on the pedestal, the inhabitants of the village of Zheleznodorozhnoe saw a "Bulgarian immigrant". It is this "replacement" that the local authorities decided to arrange with the active participation of representatives of the "Decommunization.Ukraine" project.
A photo of the monument to Lenin, turned into a Bulgarian immigrant, was posted on Facebook by the co-founder of this project, Vadim Pozdnyakov.
As you can see in the photo, there is a basket in front of the "former Lenin", and in his hand he squeezes a vine. Instead of a cap, the statue was "dressed up" in the Bulgarian national cap.
Now Ukrainian activists intend to "decommunize" the last two surviving monuments to Ilyich. Both of them are located on the territory of the Odessa region - in the Bolgradsky district (by the way, the small homeland of Petro Poroshenko).
Recall that over the years since the next Maidan in Kiev, hundreds of monuments to Lenin have been piled all over Ukraine. In a number of cases, "Lenin" did not give up, and the activists themselves suffered when trying to destroy the statues. One of them had an eye gouged out.