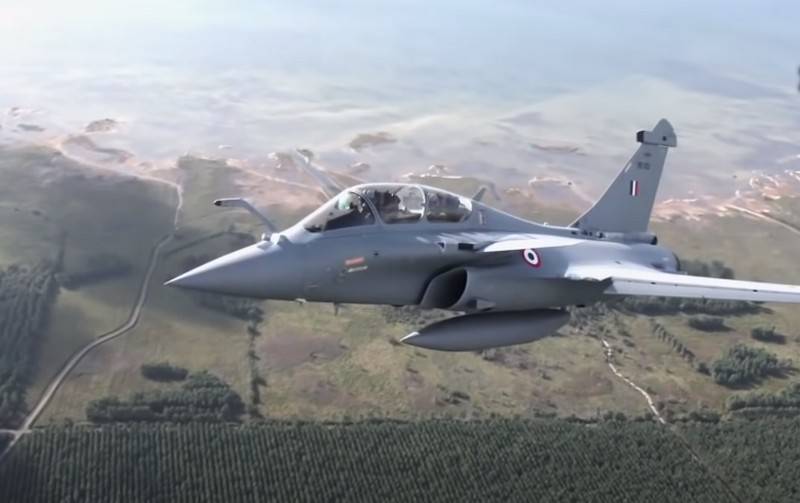 The Indian Air Force does not exclude the deployment of the latest Rafale fighters received from France on the Indo-Chinese border in East Ladakh. This was reported by the Hindustan Times newspaper with reference to military sources.
According to the publication, the Indian Air Force command will consider the option of deploying French fighters on the border with China at a meeting of the Air Force command in New Delhi July 22-24, the intention to deploy fighter aircraft in the region was previously reported.
Rafale fighters can be deployed along the line of actual control with China to strengthen the operational capabilities of the Indian armed forces, despite the withdrawal of Indian and Chinese forces in East Ladakh. This is a complex and lengthy process, which was imprinted by the lack of mutual trust of the parties.
- the newspaper writes.
It is emphasized that France went to meet India, which asked to speed up the delivery of French fighters. According to the publication, the next batch of Rafale fighters will arrive in India on July 27. At the same time, it is specified that there will be six aircraft instead of four. Thus, counting the previously received four aircraft, after the arrival of a new batch, the Indian Air Force will already have 10 Rafale fighters.
Recall that India purchased 2016 French Rafale fighters in 36, spending $ 6,5 billion on them. The first 18 fighters were supposed to be delivered by February 2021, but due to the border conflict with China, it was decided to speed up the delivery.
Note that at present, India in the east of Ladakh has deployed MiG-29, Su-30MKI fighters, Apache attack helicopters and CH-47F Chinook multipurpose helicopters.